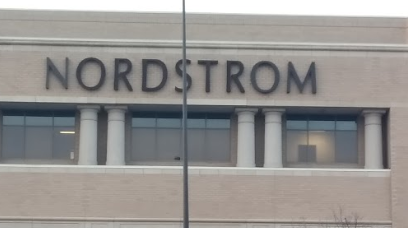 The only Nordstrom store in Monmouth County is located at Freehold Raceway Mall. We assume that you were charged with shoplifting at this retailer given that you have landed on this page. There are a few things that our attorneys think you should know if you are facing a Nordstrom Freehold Raceway Mall shoplifting offense. First and foremost, N.J.S.A. 2C:20-11 is a criminal charge that will result in a criminal record for stealing, something that can have an extremely negative impact on your life. The second thing you should be mindful of is the fact that a conviction for this form of theft can result in a jail, even when it is filed as a disorderly persons offense. Hiring a skilled criminal lawyer is unquestionably what you need to do if you were arrested for shoplifting at Nordstrom in Freehold.
Contact Our Freehold Office At 732-462-1197 To Speak To An Attorney Who Is Experienced In Defending Nordstrom Shoplifting Charges
We are the Law Offices of Jonathan F. Marshall. Our defense firm is the largest in Monmouth County and has been defending shoplifting clients in Freehold Municipal Court and the Monmouth County Superior Court for decades. Our lawyers, most of whom are former prosecutors, can certainly help you mount the very best defense so that the charge may be dismissed or downgraded. To speak to a Freehold shoplifting attorney immediately, call our Freehold Office at 732-462-1197 for a free consultation with an attorney. The following are some frequently asked questions by individuals charged with a Nordstrom shoplifting offense.
Where Will My Nordstrom Shoplifting Case Be Heard?
The court that will hear your case hinges on the degree of the shoplifting offense. A disorderly persons offense for theft of merchandise valued at less than $200 falls under the jurisdiction of Freehold Township Municipal Court. When the charge is a second degree, fourth degree or third degree crime, the related case must be heard at the Monmouth County Superior Court, which is also located in Freehold New Jersey.
What Are The Penalties If I Am Convicted Of Shoplifting At Nordstrom In Freehold?
The penalties for shoplifting vary depending on the degree of charge involved. A disorderly persons offense for shoplifting carries a fine of up to $1,000 and up to 6 months in jail. A fourth degree crime for shoplifting can result in up 18 months in state prison and a $10,000 fine. There is the potential for a $15,000 fine and up to 5 years in prison for third degree shoplifting. Second degree shoplifting can land you in prison for 5-10 years and a fine of up to $150,000.
Is There A Way To Avoid A Conviction For Shoplifting At Nordstrom?
Absolutely. The prosecutor is obligated to prove your guilt beyond reasonable doubt. This means establishing that you intended to commit a theft, as well as proving every other element of a 2C:20-11 offense. A savvy attorney like those at our firm maximize the opportunities in this regard so that you have every chance of escaping a conviction. When all else fails, our lawyers can seek a conditional dismissal.
Additional Shoplifting Resources To Assist You
Freehold Raceway Mall Shoplifting Charges
Disorderly Persons Offense for Shoplifting