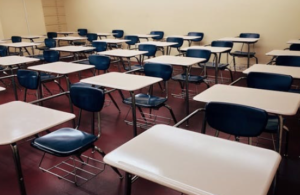 Terrorist Threat Defense Lawyers in Monmouth County
A Snapchat threat calling for a "shooting Friday" against Matawan-Aberdeen schools was posted on Thursday, February 22nd. The Aberdeen police fortunately did not find the threat credible. But it unnerved the community nonetheless.
Indeed, the social media shooting threat was not an isolated incident in New Jersey since the horrific school shooting in Parkland, FL. A 12-year-old boy in Vineland was charged on Wednesday, February 21st with making threats about his school – Anthony Rossi Intermediate School. Specifically, the boy told other students that he was going to bring a gun to school and start shooting.
Also on Wednesday, a former Irvington High School student who now attends Carteret High School posted on Snapchat "I might shoot this s—t up." Police concluded that the teenager was most likely referring to Irvington High School. The Essex County Prosecutor's Office is currently assisting in the investigation of that threat. The threat also forced Irvington High School to be in a "shelter in place" mode for over an hour. "Shelter in place" is one response to a possible active shooter incident.
Suffice it to say, the Parkland, FL school shooting seemed to have spurred on a number of threats to attack a school. While one hopes that such threats merely demonstrate copycat-type behavior, it is unsettling to say the least. Further, such conduct is not without consequences. One criminal statute that is often used to charge such conduct is New Jersey's Terroristic Threat statute.
New Jersey's Offense of Terroristic Threats
New Jersey statute, N.J.S.A. 2C:12-3 provides as follows:
A person is guilty of a crime of the third degree if he threatens to commit any crime of violence with the purpose to terrorize another or to cause evacuation of a building, place of assembly, or facility of public transportation, or otherwise to cause serious public inconvenience, or in reckless disregard of the risk of causing such terror or inconvenience. A violation of this subsection is a crime of the second degree if it occurs during a declared period of national, State or county emergency. . . .
A person is guilty of a crime of the third degree if he threatens to kill another with the purpose to put him in imminent fear of death under circumstances reasonably causing the victim to believe the immediacy of the threat and the likelihood that it will be carried out.
To clarify some of the legalese, the crime of Terroristic Threats in New Jersey has three primary elements that the State must prove, beyond a reasonable doubt, to reach a conviction:
The accused made a threat;
The threat was to commit an offense of violence; and
The threat was made with the purpose of terrorizing or made with reckless disregard of the risk that the third parties would be put in fear.
Typically, a Terroristic Threat charge is a third-degree crime, unless it is committed during a period of national, state, or county emergency when it becomes a second-degree crime. A third-degree crime carries a potential penalty of 3 to 5 years in prison.
Because the teenagers who made the threats against the schools mentioned above are juveniles it is unclear whether Terroristic Threats or some other charge will be used in those cases. However, it appears clear that the Terroristic Threat charge is appropriate. Using language straight from the statute, it appears that those making the shooting threats were threatening to commit "a crime of violence with the purpose to terrorize another or to cause evacuation of a building."
Monmouth County Terroristic Threat Lawyers Can Help Defend You
A terroristic threat may seem innocuous because it is only a threat. However, New Jersey law takes such threats very seriously if they put people in fear. Given the recent events in Parkland, FL, it is not surprising that a "shooting Friday" threat made against a school would have the effect of terrorizing a whole school. If you are facing a Terroristic Threat charge, you need a criminal defense attorney who understands the various arguments, and the legal principles, behind the Terroristic Threat statute. The lawyers at The Law Offices of Jonathan F. Marshall have handled countless Terroristic Threat cases. Let us represent you. We will work diligently to help you get your Terroristic Threat charge downgraded or dismissed. Call our Freehold office for a free initial consultation at 732-462-1197.