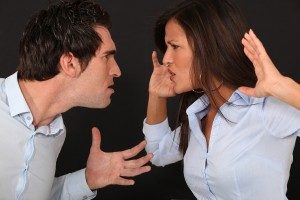 Recent police reports show an increase in domestic violence since the financial crash of 2008. Experts say that stresses from the poor economy are to blame, including unemployment, drug and alcohol abuse, and serious strains on household finances. This is something that New Jersey Domestic Violence Attorneys have known for some time by seeing first hand the big up-tick in domestic violence related matters clogging the court system.
The National Domestic Violence Hotline reported a spike in calls during the first year of the financial crisis. A more recent survey by the Police Executive Research Forum found that over half of police agencies reported an increase in domestic violence last year, compared to 40 percent in 2010. These figures stand out even more in light of the FBI's findings of an overall decrease in violent crime since 2008. New Jersey is no exception, with Camden police reporting that domestic violence incidents increased by about 20 percent between 2010 and 2011.
Economics to Blame For Rise in Domestic Violence
Camden's Police Chief has said that separating economic conditions from the domestic violence trend is "impossible" in Camden, where unemployment is nearly 20 percent. NDVH's survey of callers found that more than half had experienced a recent change in their household financial situation.
Poor economies lead to unemployment and fear of unemployment, stress, depression, drug and alcohol abuse, and household belt-tightening. The stress can lead to family turmoil, domestic abuse and violence. Men experiencing extended unemployment or loss of breadwinner status are especially susceptible to outbursts of anger. Furthermore, limited finances make separation and divorce more difficult.
Budget cuts by New Jersey and other states for public domestic violence resources may make it more difficult to get help. Cuts to Camden's police department budget have prompted layoffs of about 200 employees over the last two years, which can make a thorough investigation of domestic violence charges less likely.