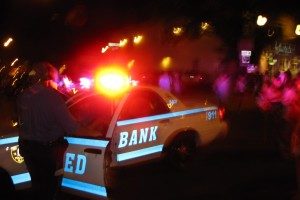 A 46-year-old Holmdel resident was arrested on charges of Driving While Intoxicated in Red Bank, NJ.
Because New Jersey law treats Driving While Intoxicated (DWI) as a serious punishable offense despite the fact that it is actually classified as a motor vehicles offense rather than a crime, the defendant could face life-altering legal ramifications if convicted of this charge. Even first-time offenders are subject to harsh legal consequences for DWI charges, which can even include jail time. Anyone arrested for a DWI in Red Bank, New Jersey should contact a Red Bank DWI Lawyer immediately to explore any possible defenses in hopes of downgrading or dismissing the charge.
Driving while intoxicated charges in New Jersey are governed by N.J.S.A. 39:4-50. This statute dictates that offenders who are convicted of or plead guilty to a DWI can be sentenced to a driver's license suspension of 3 months or more, over than $700 in fines and fees, insurance surcharges of $1,000 per year for 3 years, and even a sentence of up to 30 days in prison. Furthermore, penalties can significantly escalate from this starting point in many cases, depending on the offender's alleged blood alcohol content, or BAC, and whether an offender has any prior convictions for Driving While Intoxicated or Driving Under the Influence of drugs. When an offender's BAC is alleged to be over 0.10%, potential penalties escalate under the law, and offenders can face a mandatory driver's license suspension of 7 months to 1 year, ignition interlock requirements that live on for 6 months to 1 year after the restoration of a driver's license, more than $800 in fines and fees, annual $1,000 insurance surcharges for three years, and up to 30 days of jail time. For offenders with prior DWI or DUI convictions within the past 10 years, penalties increase yet further, topping out in cases of third or subsequent offenses. In those circumstances, the astronomical penalties facing convicted offenders include a driver's license suspension of 10 years, an ignition interlock requirement that lasts until 1 to 3 years after license restoration, over $1,500 in fines and fees, annual $1,500 insurance surcharges for three years, and up to 180 days in prison.