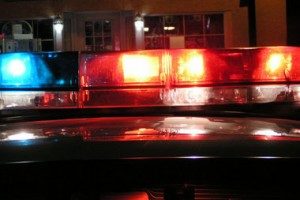 According to Red Bank Police Department, a young woman was recently hospitalized after she was the victim in a hit-and-run car crash. The accident took place around 7 p.m. at night at the corner of Shrewsbury Avenue and Newman Springs Road. The victim was supposedly walking across the street when the driver took off thru the crosswalk plowing over her over.
Hitting a pedestrian is normally not an offense – the liability attaches when the defendant leaves the scene of an accident. In this case, the driver took off and did not stop after the crash. But according to police, a witness was able to get her license plate number. The pedestrian victim was taken to Riverview Medical Center in Red Bank, where she was treated for non-life threatening injuries.
Shortly thereafter, police tracked the defendant back to her home in Lincroft where they located the vehicle and matched the damage found on the car to what was consistent with the crash. The defendant was charged with Leaving the Scene of an Accident and failure to report an accident. It is unclear why the driver left the scene and whether they are being charged with any related criminal offenses or a DWI in relation to the accident. However, the leaving the scene of an accident, by itself, is a very serious offense that will be handled in the Red Bank Municipal Court and is punishable by a six month suspension of your drivers license.