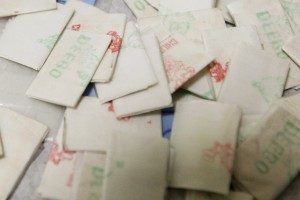 There has been a series of arrests for related Heroin Possession and heroin distribution charges in recent months connected to several joint task force investigations that have led to search warrants of suspected dealers houses within the township.
In the latest arrest, which was a culmination of a joint investigation by the Middletown and Keansburg police departments, Middletown police arrested a town resident after a search of his home turned up an undisclosed amount of heroin, cocaine and Xanax, according to police. Detectives searched the home as part of an investigation into the sale of heroin from the residence.
The facts are limited from the early stages of the arrest and prosecution but it is clear that the defendant was charged with possession of heroin, Possession of Cocaine and Possession of Xanax. The Middletown Police Department would not release the quantity of each drug found, citing the ongoing investigation but the defendant was taken to the Monmouth County Jail where a judge set his bail at $45,000.
The amount of bail is typically indicative of at least a 3rd degree crime, which is punishable by 3 – 5 years in state prison. However, depending on the amount of drugs, the charges could easily be upgraded to a 2nd degree crime. Drug distribution cases with a valid search warrant are often prosecuted very vigorously by the Monmouth County Prosecutors. An experienced Middletown NJ Criminal Defense Attorney can offer various defenses, including challenging the validity of the warrant, which can result in the case being downgraded or even dismissed. The above story and picture were sourced from this nj.com article.