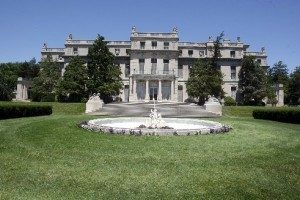 No one expects to receive a telephone call from their Monmouth University student that they have been arrested. While most parents realize that underage drinking and even experimentation with marijuana is part of college life, rarely is there a thought that their child will be charged with a criminal offense that can dramatically effect their future. Nonetheless, hundreds of marijuana possession, underage alcohol possession/consumption, disorderly conduct and fake ID complaints are issued each year against those attending or visiting Monmouth University. While the largest portion of these charges occur on campus, the police in Ocean Township, Deal and West Long Branch also have occasion to break up parties and have other encounters that result in offenses like those described.
The biggest thing you need to keep in mind is that any criminal violation, even a disorderly persons offense, results in a criminal record. What this means is that every employer you interview with will see that you have been arrested and convicted. This is a key reason why it is crucial for you to seek an attorney with experience handling the particular charge you are faced with and in appearing in the municipal court where your case is pending. At our firm, The Law Offices of Jonathan F. Marshall, our attorneys can provide representation that is truly exceptional in our view. We are the largest criminal firm in Monmouth County, have several former prosecutors on staff, have over 100 combined years of experience, and have been appearing in municipal courts in the county on a daily basis for over twenty years. The lawyer at our office who handles your case will be someone whose practice is dedicated exclusively to defending individuals charged with offenses and who have been in this court countless times.
If you or your child is a student at Monmouth University and was arrested, we can clearly help you. We are almost always successful in avoiding a criminal record and other penalties that come with a criminal conviction. To discuss the specifics of a charge or what we can do to help you, call our Red Bank NJ Office at 732-450-8300. The consultation is free of charge.