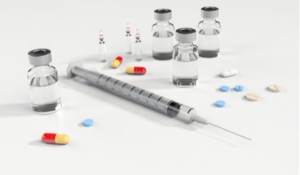 Spring Lake NJ Drug Paraphernalia Defense Lawyers
Robert Merriken, Spring Lake Heights Councilman, was recently charged with possession of drug paraphernalia. Specifically, a hypodermic needle was found in his car. Initially, the 69-year-old Merricken said that he would resign his council post in the wake of the charge. Indeed, the town went so far as to issue a press release regarding his resignation and begin the process to fill his seat.
This week, however, Merricken changed his mind. Now calling the charge "ridiculous," Merricken says that he is innocent and that the needle did not belong to him. Merricken contacted the press to say that he was not going to step down.
The incident occurred last week in Neptune City. Police stopped Merriken and a female companion for a traffic infraction. During the stop, police discovered the needle. It is unclear why Merricken initially decided to step down as a result of the incident and now refuses. That said, it provides an opportunity to discuss the New Jersey statute involving drug paraphernalia.
Drug Paraphernalia Offense in Monmouth County
The offense of possession of drug paraphernalia (which is any type of equipment or accessories used when manufacturing or using drugs, such as pipes, scales, or rolling paper) is set forth in N.J.S.A. 2C:36-2. The statute provides as follows:
"2C:36-2. Use or possession with intent to use, disorderly persons offense. It shall be unlawful for any person to use, or to possess with intent to use, drug paraphernalia to plant, propagate, cultivate, grow, harvest, manufacture, compound, convert, produce, process, prepare, test, analyze, pack, repack, store, contain, conceal, ingest, inhale, or otherwise introduce into the human body a controlled dangerous substance, controlled substance analog or toxic chemical in violation of [New Jersey drug laws]. Any person who violates this section is guilty of a disorderly persons offense."
Given that possession of drug paraphernalia is a disorderly persons offense, which is synonymous with a misdemeanor, it is not the most serious of offenses. That said, conviction for a disorderly persons offense in Spring Lake Heights Municipal Court still means that you can be facing jail time and a criminal record. Specifically, the maximum penalty could be six months in jail and up to a $1,000 fine. A conviction could also result in the loss of driver's license for up to two years.
The term "drug paraphernalia" is broadly defined in the law books. Therefore, a drug paraphernalia charge often accompanies other drug charges. Drug paraphernalia can relate to consumption of drugs, such as bongs or needles, or it can relate to the production, manufacture, or distribution of drugs, such as growing operations or scales.
Fortunately, there are defenses available for a drug paraphernalia charge. Some of those defenses include (i) an illegal search by police, (ii) lack of informed consent for a consent search, or (iii) as Merricken alleges, lack of possession of the object in question. Moreover, a first-time offender may be eligible for a diversionary program, in which all charges are dismissed after the accused follows probation-like requirements.
Spring Lake Height Drug Possession Attorney
Councilman Merricken is now facing jail time, fines, and loss of driver's license due to the drug paraphernalia charge. It is possible that he changed his mind with regard to stepping down from his position after consulting an attorney. If you have been charged with drug-related offenses, like drug paraphernalia possession, you need an experienced drug lawyer to help you. We at The Law Offices of Jonathan F. Marshall have the know-how to fight drug charges and get you the best outcome in your case. Call us for a free consultation today. The number for our Freehold office is 732-462-1197.