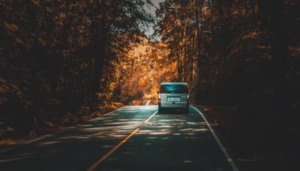 Howell NJ Stalking Defense Lawyers
Our Former Prosecutors Are Ready To Discuss Your Monmouth County Stalking Charges
This week, 19-year-old Tristan Reyes of Howell, was charged with robbery, possession of a weapon for unlawful purposes and stalking. Police suspect Reyes of staking several women throughout Monmouth County, particularly in the area of Freehold Raceway Mall.
One of the two incidents that became part of the charges against Reyes was caught on surveillance video, which garnered 3 million views on Facebook. The video shows Reyes, wearing black clothing and a ski mask, lurking in the female victim's driveway while the victim unloaded groceries from her car. Luckily for the 38-year-old woman, while Reyes was clearly waiting for his chance to enter the victim's home, the victim's Rottweiler dog ran out of the house barking, causing Reyes to run. The victim and her husband put the video on Facebook and alerted the neighbors to the danger of the stalker in the neighborhood.
In the second alleged incident that occurred several weeks ago, Reyes is alleged to have followed an 18-year-old woman out of her car and into the Shop Rite in Howell. Reyes appeared to have followed the woman through the store, back to her car, and followed her home. The woman, luckily, noticed Reyes' van following her by making unnecessary turns on her way home. The woman then stopped her car and called her father. Reyes stopped his van as well. When the woman's father came to her and tried to confront Reyes, Reyes drove off.
Reyes is now in custody at the Monmouth County Correctional Institute in Freehold New Jersey. This case, however, is a strong message to everyone that they should always be aware of their surroundings when going about their daily business. You can never be too careful.
Reyes' is scheduled to appear at the Monmouth County Superior Court on his charges. This is the court that possesses jurisdiction over all indictable criminal charges filed in the county, including a stalking offense arising in Howell, Freehold, Wall, Tinton Falls, Manalapan, Marlboro or another Monmouth County municipality.
Stalking in Monmouth County
The Reyes case gives us an opportunity to look at the crime of Stalking in New Jersey. Found at N.J.S.A. 2C:12-10, the Stalking statute states, in relevant part:
A person is guilty of stalking, a crime of the fourth degree, if he purposefully or knowingly engages in a course of conduct directed at a specific person that would cause a reasonable person to fear for his safety or the safety of a third person or suffer other emotional distress.
A person is guilty of a crime of the third degree if he commits the crime of stalking in violation of an existing court order prohibiting the behavior.
A person who commits a second or subsequent offense of stalking against the same victim is guilty of a crime of the third degree.
A person is guilty of a crime of the third degree if he commits the crime of stalking while serving a term of imprisonment or while on parole or probation as the result of a conviction for any indictable offense under the laws of this State, any other state or the United States.
Looking at the facts of the Reyes case, it appears clear that he is accused of at least fourth-degree stalking against both victims because he purposefully engaged in conduct that would put a reasonable person in fear for her safety. Indeed, the second victim was so fearful that she called her father, rather than be followed further by Reyes.
Because he may be found guilty of at least a fourth-degree crime, Reyes possibly faces up to 18 months in jail on the stalking charge. However, given that Reyes also faces an armed robbery charge, the potential penalty for a conviction will be far greater than 18 months.
Monmouth County Criminal Defense Lawyers Know How Defend Against a Charge of Stalking
In the Reyes case, it is fortunate that he was stopped at the stalking stage, and was not permitted to continue his criminal conduct. But stalking is, as noted above, a crime in and of itself. If you have been charged with stalking, you need a seasoned criminal defense lawyer in your corner. The attorneys at The Law Offices of Jonathan F. Marshall hold fast to the constitutional principle that people are innocent until proven guilty. Each case has its own facts and wrinkles, and therefore judgment should not be passed until all of the facts have been evaluated. Let an attorney on our team use their expertise to defend you against a charge of stalking in Freehold, Tinton Falls, Wall, Manalapan, Freehold, Marlboro or another municipality. We can quickly assess your case, and give you important advice to get to the optimal outcome. Call us in Freehold at 732-462-1197 or another Monmouth County office to speak to one of our lawyers immediately.