Criminal, Traffic & DWI Attorneys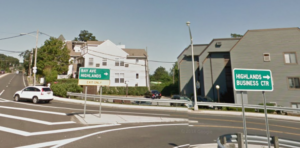 Highlands may have a limited population of about 5,097 residents but many of its characteristics lend to a much higher incident of criminal, DWI and traffic charges than you might anticipate. There is no doubt that the extreme number of motorist driving along Route 36 and the Highlands-Sea Bright Bridge, commuters utilizing the Seastreak Ferry and patrons of the many bars and restaurants in the Borough, are all factors for the volume of offenses. If you were arrested or issued a summons for any variety of violation, our firm is well equipped to assist you. We are The Law Offices of Jonathan F. Marshall, a team of eight (8) criminal attorneys, many of whom are former prosecutors in Monmouth County, and we are prepared to put our one-hundred (100) plus years of experience into action. To discuss the particulars of your case with a lawyer has handled cases in Highlands just like yours, call our Red Bank Office at 732-450-8300. Initial consultations are free of charge.
Charges in Highlands Municipal Court
The Highlands Municipal Court possesses jurisdiction to decide disorderly persons offenses, traffic violations and municipal ordinance tickets. This includes misdemeanor charges like Simple Assault, Disorderly Conduct, Possession of 50 Grams or Less of Marijuana, Harassment and Underage Alcohol Consumption. A wide range of motor vehicle offenses are also heard in the court like Driving Under the Influence of Drugs, Reckless Driving, Leaving the scene of an accident and Possession of CDS in a Motor Vehicle. All summonses and complaints of this nature are handled in the municipal court of the borough. The following is important information in this regard: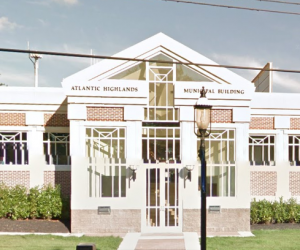 Address: 100 First Avenue, Atlantic Highlands, NJ 07716
Telephone Number: 732-291-3225
Judge: Honorable Richard Leahey, Jr.
Court Administrator: Sonia K. Paxtor, CMCA
Hearing Schedule: 1st & 3rd Tuesday at 3PM
Prosecution: James Butler, Esq.
Indictable offenses are not heard in Highlands Municipal Court with the exception of possibly the initial arraignment on a complaint/summons. What we are referring to is a first, second, third or fourth degree crime, for example, aggravated assault, possession of cocaine, distribution of marijuana and violation of a restraining order. Charges that fall within this category can only be adjudicated at the Monmouth County Superior Court in Freehold New Jersey.
Highlands NJ Criminal Lawyer
There is little doubt in our mind that the best course of action for you is to hire an experienced defense lawyer if you are facing a charge in Highlands. The criminal attorneys at our firm, The Law Offices of Jonathan F. Marshall have been successfully representing individuals arrested and/or charged with offenses in this venue for decades. We are well aware of what is required to effectively defend almost any type of case you may be facing in the Highlands Municipal Court or at the Superior Court. To speak to a lawyer with the knowledge and skill you are looking for, call our Red Bank Office now at 732-450-8300.