Criminal Attorneys in Keyport New Jersey

Although the Borough of Keyport is referred to as the "Pearl of the Bayshore", it certainly has its share of criminal and other charges. Whether you landed on this page because you were charged with DWI or a disorderly persons offense like possession of 50 grams or less of marijuana, you are not alone. It is not unusual for over three thousand (3,000) complaints and summonses to be issued for indictable crimes, misdemeanors and traffic offenses during a twelve (12) month period in Keyport. If you were issued a charge for any variety of violation in this municipality, you are in the right place. The lawyers at The Law Offices of Jonathan F. Marshall have been a fixture in the county for over two decades as its members of its largest criminal firm. Our team features several former prosecutors, including those who have served in the adjacent towns of Matawan, Hazlet and Holmdel and has over 100 years of experience defending offenses. An attorney who has appeared in Keyport Municipal Court with success on countless occasions is ready to assist you immediately. To speak to an attorney now, call our Middletown Office at 732-615-0039.
Charge in Keyport Municipal Court
Keyport Municipal Court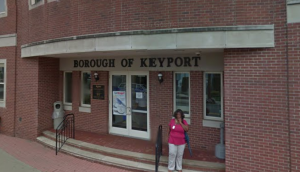 has limited jurisdiction to preside over certain matters. It has authority to decide disorderly persons offenses, motor vehicle summonses and ordinance violations. The most frequently arising charges in this court include harassment, disorderly conduct, resisting arrest, DUI, driving while suspended and operating without insurance. The courthouse is located at 70 West Front Street, Keyport, New Jersey. The office can be reached during regular business hours at 732-739-5155. The Court Administrator in charge of daily operations is Jennifer Ingenito. The municipal court judge who will handle your case is Honorable Frank LaRocca. Court sessions are conducted every Wednesday at 5:00 p.m.
It is important that you know a few things before you appear in Keyport Borough Municipal Court. First, you must arrive on time or risk issuance of a warrant for your arrest. The second thing you should be aware of is that you have the right to a trial where you have the ability to contest the allegations of the witnesses and evidence called by the prosecutor. In terms of a plea, you can plead guilty, not guilty or guilty with an explanation. Lastly, you have the right to be represented by an attorney of your choosing. For directions to the court refer to the interactive google map below.
Keyport DWI Lawyer
One of the more serious offenses you can face in Keyport is DWI. A conviction for a charge under N.J.S.A. 39:4-50 ("Driving while intoxicated") results in a mandatory loss of your license for even a first offense and consequences that escalate to 180 days in jail for a third offense. The fines and financial consequences, including annual surcharges (i.e. $1,000-$1,500 for three years), are also significant. The good news is that our DUI attorneys have an excellent track record in defending individuals charged with DUI in Keyport. To speak to a lawyer on our staff about driving under the influence of drugs, alcohol, or a criminal case in this jurisdiction, call us at 732-615-0039 for a free consultation.