Long Branch NJ Criminal Lawyers
Long Branch has experienced somewhat of a revitalization but it has not eliminated criminal and motor vehicle violations within the city. As the sixth most populated municipality in Monmouth County (i.e. 30,719 residents), there are many arrests and summonses issued by the Long Branch Police Department every year. If you were arrested or issued a ticket for terroristic threats, eluding, violating a restraining order, distributing marijuana, possession of cocaine or even a disorderly persons offense, our firm is well equipped to assist you. The Law Offices of Jonathan F. Marshall has been a fixture in the county for almost twenty years now with a team that includes several former prosecutors from the area, as well as a staff with over 100 years of combined experience. In fact, Mr. Marshall maintained an office on Pavilion Avenue just a few blocks from the Long Branch Municipal Court for many years. He and the other lawyers at the firm are extremely familiar with what is involved in defending individuals like you. Call our Red Bank Office today for an immediate free consultation. Lawyers can be reached 24/7 at 732-450-8300.
DWI, Criminal & Traffic Charges in Long Branch New Jersey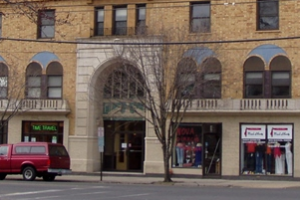 The New Jersey Judiciary keeps a record of all offenses filed in municipalities around the state. Long Branch is definitely in the top twenty-five percent in this county in terms of towns with the most disorderly persons offenses and moving traffic charges. Its annual total for DWI offenses is also in the top fifty percent. The totals for indictable offenses, that is, crimes of the first, second, third and fourth degree were less than you might anticipate at 586 complaints for the twelve months ending June 2014. Unlike the latter categories of violations, indictable crimes cannot be heard in Long Branch Municipal Court. The only venue with jurisdiction to deal with charges of this nature is the Monmouth County Superior Court which is located in Freehold NJ. Our criminal defense attorneys have experience defending all grades of offense arising in Long Branch.
Long Branch Municipal Court Information
Address: 279 Broadway & 5th Avenue, Long Branch, New Jersey 07740
Telephone Number: 732-571-6500
Hours of Operation: 8AM-4PM
Judge: Honorable George Cieri
Ct. Admin: Terri L. Turner. C.M.C.A.
Sessions: Tues. 8:15AM & Weds. 3PM
Official Website click here
City of Long Branch Criminal Defense Attorneys
Long Branch has a large population which leads to many criminal and DWI summonses being issued. Alcohol related infractions are particularly brisk during the summer when many there are many visitors to the beach, Pier Village and other attractions. Whether you were stopped on suspicion of DWI while trying to make it to the Garden State Parkway, arrested for a fight or argument or charged for any other reason, you need an experienced defense attorney in order to avoid a conviction. The consequences of a conviction for most criminal or a serious motor vehicle violation can have a lasting impact on your life, including your financial well being and liberty. No one thinking rationally would debate that a criminal record can effect your ability to secure employment. And this does not even include the direct effects of a conviction, for example, the fines, probation, loss of license or even jail that may be imposed. Our Long Branch Defense Attorneys are highly experienced in not only defending charges but also appearing in Long Branch. In fact, we are the largest criminal firm in Monmouth County with several former prosecutors on staff to assist you.
Long Branch Legal Resources On This Site
Long Branch is one of the busier municipalities in Monmouth County for criminal cases. Our attorneys have therefore compiled the following resource pages for your assistance.

Long Branch Disorderly Conduct Offense
Possession of Marijuana in Long Branch
Long Branch DWI Lawyer
Long Branch NJ Simple Assault Attorneys
Long Branch Drug Charges
Defense Lawyer in Long Branch NJ
If you are looking for a seasoned criminal lawyer to defend you in Long Branch, you are in the right place. Our former prosecutors and other skilled attorneys have years of experience appearing in Long Branch Municipal Court, as well as at the Superior Court on indictable charges arising in the city. We know what to expect from the police, prosecutor and judge and, more importantly, how to secure the very best outcome on your behalf. So call our office anytime 24/7 for the consideration of one of our criminal defense lawyers.