Charged With First, Second, Third or Fourth Degree Crime in Freehold NJ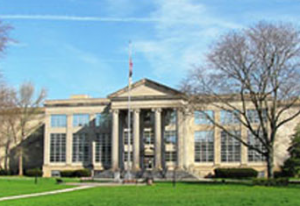 The Monmouth Vicinage of the Superior Court (a.k.a. Monmouth County Superior Court) has jurisdiction over all indictable offenses, as well as all proceedings involving restraining orders. The related courthouse is located at 71 Monument Street in Freehold, New Jersey, and the Criminal Part is responsible for adjudicating all charges that constitute a first, second, third or fourth degree crime, as well as the appeal of municipal court decisions. If you were arrested for a criminal violation like burglary, criminal sexual contact, possession of an illegal weapon or distribution of CDS in any form, your case will be forwarded to this court for handling.
The attorneys at The Law Offices of Jonathan F. Marshall are adapt in defending charges of this nature and several have even been employed in the court system in Freehold, including serving as law clerks for judges and within the Monmouth County Prosecutor's Office. In fact, our former prosecutors and experienced defense lawyers have been representing individuals charged with offenses at this venue for over 100 years combined. An attorney is available in our Freehold NJ Office immediately at 732-462-1197. The consultation is free.
Criminal Division of the Monmouth County Superior Court
There are presently seven (7) judges that sit in the Criminal Division of the Monmouth County Superior Court. The Honorable Anthony J. Mellaci is the Presiding Judge and Mary Ann McGevna is the Criminal Division Manager. The following is a list of the other judges who sit in Criminal:

Honorable David F. Bauman, J.S.C.
Honorable Richard W. English, J.S.C.
Honorable Honora O'Brien Kilgallen, J.S.C.
Honorable Joseph W. Oxley, J.S.C.
Honorable Ronald Lee Reisner, J.S.C.
Honorable John R. Tassini, J.S.C.
These judges are responsible for conducting all arraignments, motions, case management conferences and trials of indictable crimes, for example, eluding, assault by auto, aggravated assault, identity theft or intent to distribute marijuana. Judge Mellaci handles all pre-indictment conferences, as well as other matters, at the courthouse. The Criminal Division does not handle Juvenile Delinquency or Final Restraining Order hearings as those are left to the Family Division. Honorable Kathleen A. Sheedy, P.J. (Family), is the Presiding Judge over the Family Division and also handles most, if not all, juvenile criminal charges.
Here is an instruction video showing how to find the Monmouth County Superior Court:
Although pre-sentencing and Pretrial Intervention interviews are often conducted at the courthouse, probation is located elsewhere. The probation office for adult supervision is located at 2407 Route 66, Ocean Township, New Jersey 07712 (732-869-5600). The Chief Probation Officer is Cee Okuzu. Juvenile reporting is managed through probation located at 30 Mechanic Street, Freehold, New Jersey 07728 (732-677-4800). Myra Carter is the supervisor of juvenile probation.
Call Our Freehold Office For Immediate Assistance Defending A Superior Court Criminal Charge
The defense of a criminal charge at the Superior Court is not for novices. A conviction will result in a felony record and penalties that include state prison. It is therefore important that you do your research wisely in order to insurance that you have every chance of escaping a negative outcome. At The Law Offices of Jonathan F. Marshall, we can offer cache of qualifications that are unique in terms of size and concentration of experience in defending first degree, second degree, third degree and fourth degree crimes in Freehold. Our team includes eight, several of whom are former prosecutors, and is equipped to handle just about any charge you may be facing.