Rumson may be the most affluent municipality in Monmouth County but that does not mean it lacks criminal and other charges. In fact, a total of 1,198 indictable crimes, disorderly persons offenses and traffic matters, including DWI summonses, were filed in the Borough. If you had the misfortune of being charged with marijuana possession, driving while suspended, underage drinking or another violation in this town, we are ready to do what is necessary to protect your interests. We have exceptional qualifications to serve you in this regard as the largest defense firm in the county, several former prosecutors on staff, and with over 100 years of experience serving the region. To speak to an attorney in our Red Bank Office, call us at 732-450-8300 anytime 24/7.
Rumson Municipal Court Information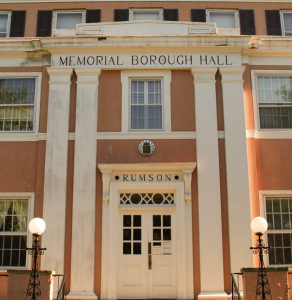 Rumson measures 7.12 square miles and every summons and complaint with the exception of those of the first, second, third or fourth degree are heard in its municipal court. The Rumson Municipal Court is located at 80 East River Road, Rumson, New Jersey 07760. The telephone number for the court is 732-530-7131, which can be reached between 8:30 a.m. and 4:30 p.m. Carol Ann Dice is the Court Administrator. All court hearings are heard in sessions that take place on the second and fourth Wednesday of the month at 5:30 p.m. The judge who will decide your case is the Honorable Nicole L. Sonnenblick.
The biggest category of criminal charges heard in the municipal court are disorderly persons offenses. This violations are considered misdemeanors but nevertheless result in a record and potentially serious penalties. Typically, the maximum fine is $1,000 although you also face the possibility of incarceration for up to six (6) months in the county jail. Common varieties of cases falling within this grade include possession of drug paraphernalia, simple assault, harassment, obstructing the administration of law. If you were arrested in Rumson for these or any other criminal offense, it is clearly in your best interested to secure a skilled lawyer.
Rumson NJ Marijuana Possession Defense Attorney
Whether you agree with it or not, marijuana continues to be illegal in the State of New Jersey. You are subject to arrest if you possess this controlled dangerous substance in any quantity. While the penalties that flow from a conviction for possession of marijuana are not as serious as those for cocaine, heroin or most other drugs, you nevertheless face the possibility of jail, significant fines, and a driver's license suspension of 6-24 months. An offense of this nature in Rumson needs the attention of an experienced Monmouth County Criminal Lawyer. An attorney at The Law Offices of Jonathan F. Marshall has the tools to serve you well in this capacity. Call our Red Bank Office today for a free consultation. We can be reached 24/7 at 732-450-8300.