Charged With Underage Possession of Alcohol in Holmdel NJ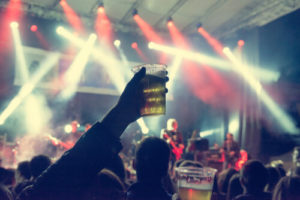 When you consider that police have issued as many as 100 underage possession or consumption of alcohol complaints in a single concert at PNC Bank Arts Center, you realize just how many of these charges are heard in Holmdel Municipal Court. Our firm, The Law Offices of Jonathan F. Marshall is the largest criminal firm in the county and we have long time roots in Holmdel. Members of our firm have not only formerly served as prosecutors in neighboring towns like Hazlet but also even in Holmdel. We have defended countless underage alcohol cases in the municipality over the years in a manner which has avoided a criminal record altogether in every matter we can recall. One of the attorneys on our staff is available 24/7 for free consultation.
Attorneys With A Track Record Of Dismissals & Downgrades Of Underage Drinking Violation in Holmdel NJ
The problem that you or your child really faces is that a conviction for underage possession or consumption of alcoholic beverages results in a criminal record. We realize that this may come as a shock but N.J.S.A. 2C:33-15, which is the violation must often charged in Holmdel for underage drinking, is a criminal statute. A finding of guilt or plea of guilty therefore results in a 2C record that will follow a defendant for a minimum of 5 years and possibly for life. This means that any time someone applies for a new job, is an applicant for a license or any other circumstance that involves a background investigation, you will be someone that has a record. In addition, there is a mandatory driver's license suspension of 6 months that applies if the violation was committed in a motor vehicle (e.g. while stopped or driving). The problem is that many unrepresented individuals appear in the court after being arrested and/or charged at PNC Bank Arts Center or another location in the town, and they have no idea or appreciation for the long time consequences of a N.J.S.A. 2C:33-15 conviction. The sad thing about this shortcoming is that our firm can elude a conviction in a high percentage of cases. This is accomplished through either a dismissal of the 2C:33-15 charge or downgrade to a municipal ordinance violation.
Holmdel Underage Possession of Alcohol Attorneys
If you have been doing a lot of research, you have probably noted many attorneys holding themselves out as highly experienced in handling underage alcohol charges in Holmdel Municipal Court. We encourage you to take a close look at the credentials of our firm in this regard. Our team is the largest of its kind in Monmouth County, along with possessing over 100 years of collective experience, including years prosecuting cases in the town and others in the area. There certainly is little room to doubt our firm's ability to defend you or your child on an underage alcohol possession/consumption offense in Holmdel. Call us for immediate assistance from a Holmdel Underage Drinking Attorney on our staff.