Monmouth County Charges for Employing a Juvenile in the Distribution of CDS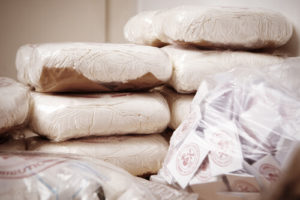 In an effort to keep young people from being exploited and included in the illicit drug market, New Jersey has put a law in place that imposes severe consequences for adults who utilize minors to distribute controlled dangerous substances ("CDS") This charge dramatically increases the penalties associated with drug dealing under certain circumstances. If you were arrested in Neptune, Asbury Park, Long Branch, Manalapan, Eatontown or another municipality in Monmouth County for violating N.J.S.A. 2C:35-6 ("Employing a juvenile in a drug distribution scheme"), you face extreme penalties if you are convicted of this offense. It is imperative for anyone accused of violating this law to secure that very best attorney to defend the charge. Here at The Law Offices of Jonathan F. Marshall, we can offer you representation from a criminal defense firm that is not only the largest county but possesses over 100 years of collective experience defending CDS offenses in the region. We also happen to employ multiple former prosecutors from the county. To speak to one of the lawyers on our team, call our Freehold Office or Red Bank Office for a free consultation.
Elements of the Offense: What Needs to be Proved
The prosecution must prove four (4) elements in order to convict a defendant under N.J.S.A. 2C:35-6. The first and most obvious requirement is that the accused by an adult (i.e. over 18 years of age). Second, he or she must have used, directed, solicited, hired or employed a child. Third, the conduct must have been for the purpose of maintaining or operating a CDS production facility or to distribute drugs. Fourth, the defendant must have acted knowingly. It should be noted that it is not a defense that the accused mistakenly believed that the minor was at least 18. It is only necessary to show that the person was in fact a minor and they were employed by the defendant for the purposes of participating in a drug distribution scheme.
Penalties & Sentencing If Convicted Under N.J.S.A. 2C:35-6
Employing a Juvenile in a Drug Distribution Scheme is a 2nd Degree offense, punishable by up to 10 years in prison. There is a mandatory minimum accompanying this offense, requiring that the offender serve at least ⅓ or ½ the sentence imposed before being eligible for parole, or 5 years, whichever is greater. This mandatory minimum sentence can be diminished or avoided if the State and the Defendant reach a plea deal. If the offender has been previously convicted for Distributing CDS, the Prosecutor may apply for a heightened sentence, requiring a minimum of 7 years of imprisonment without parole eligibility.
There is a mandatory $2,000 penalty which must be assessed upon conviction for this offense, however the fine can reach as high as $500,000 or 5 times the street value of any controlled dangerous substances involved in the offense. If convicted, the Defendant can also lose their driver's license for a period not less than 6 months and not greater than 2 years. Although this license forfeiture is not mandatory, in order to avoid it the Defendant must be able to show "extreme hardship" through a need to drive for employment and a lack of public transportation in the area. This hardship must be proven at a hearing where witness testimony can be provided by either the State or the Defendant. There is also an additional $50 laboratory fee that is assessed.
Freehold NJ Second Degree Drug Distribution Attorneys
From our offices in Freehold, Red Bank and other locations in Monmouth County, our experienced defense attorneys are well positioned to defend your second degree drug offense. This obviously includes an indictment for employing a juvenile to sell CDS. Whether your case arose in Marlboro, Keansburg, Ocean Township, Hazlet or another town, our former prosecutors and savvy criminal lawyers possess the know how you need. Do not wait until it is too late to obtain the advice you need. Call our attorneys for immediate consultation at 732-450-8300.