Possession or Distribution of Gamma Hydroxybutyrate (GHB) & Flunitrazepam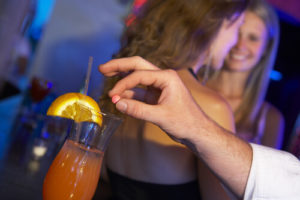 In response to an increase in drug facilitated sexual assaults ("DFSA"), the New Jersey Legislature specially enhanced the penalties for possession or distribution of gamma hydroxbutyrate (a.k.a. GHB) and flunitrazepam (a.k.a. Rohypnol or Roofies). These two sedatives are often described as "date rape" drugs although they do have use for legitimate medical purposes as well. For obvious reasons, law enforcement has attempted to stifle recreational usage of these forms of controlled dangerous substance ("CDS") and prompted legislators to enact serious penalties for those were possess or distribute gamma hydroxbutyate or flunitrazepam. If you were arrested for an offense involving either of these drugs, our Monmouth County attorneys can be reached 24/7 at 732-462-1197. The lawyers on our criminal defense team including former prosecutors in the county and a staff of seasoned litigators that have over 100 years of experienced combined. We are ready to fight to obtain the best outcome of your charge whether your were arrested in Holmdel, Little Silver, Englishtown, Howell, Ocean, West Long Branch or another town in Monmouth County. Give our Freehold Office a call for immediate consultation with an attorney who has handled at least hundreds of drug cases just like yours.
Gamma Hydroxybutyrate
There are two statutes in this state that are directed specifically this benzodiazepine. N.J.S.A. 2C:35-5.2. targets those who manufacture, distribute or possess GHB. The second law, N.J.S.A. 2C:35-10.2, concerns obtaining or possessing gamma hydroxybutyrate without a prescription. It is a third degree crime punishable by a fine of up to $100,000 and 5 years in prison to possess or obtain GHB without a valid prescription. Manufacturing or distributing the drug is a second degree crime irrespective of the quantity. You can be fined $150,000 and imprisoned for up to 10 years if convicted of selling GHB.
Flunitrazepam
The language of the laws that apply to Roofies are substantially similar to those for GHB in many ways. It is a third degree crime to possess flunitrazepam without a valid prescription. The penalties include the same $100,000 maximum fine and up to 5 years in state prison. It is a second degree crime to sell, distribute or possess with intent to do so, an amount of less than one gram of flunitrazepam or roofies. This violation is punishable by up to 10 years in prison and a $150,000 fine. For distribution involving one gram of this drug or more, an individual is exposed to a first degree crime with up to 20 years in prison and a $250,000 fine.
Distribution in a School Zone or Public Park
As with other forms of CDS, there are enhancements under the law for distributing either GHB or Roofies when the conduct occurs in a school zone or public park zone. For a detailed discussion as to how the potential penalties escalate when these drugs are sold in these areas, refer to our articles on School Zone Offense or Public Park Charge.
Driver's License Suspension
Under NJ Law, an individual is subject to a mandatory suspension of his/her license if they are convicted of any CDS or paraphernalia offense. The period of revocation is 6-24 months for charges involving Gamma Hydroxybutyrate and Flunitrazepam.
Freehold NJ Gamma Hydroxybutyrate & Flunitrazepam Lawyers
Since all charges involving these drugs are indictable crimes the only place that they may be adjudicated is in Freehold at the Monmouth County Superior Court. Our attorneys have been appearing in this court for decades and certainly know where and how to effectively defend charges there. If you were arrested in Asbury Park, Manasquan, Lake Como, Long Branch, Belmar or Middletown, do not hesitate to contact our firm to discuss what we can offer in the defense of your case. Our lawyers will be happy to discuss your best options over the telephone or to schedule an appointment in our Freehold Office.