Charged With Possessing or Distributing Imitation Drugs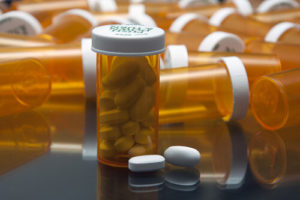 Just as possession or distribution of a controlled dangerous substance ("CDS") is illegal without a valid prescription, so are these activities with imitation CDS. There are four (4) separate offenses that can arise in Monmouth County in the context of possession/distribution of imitation drugs. At the core of all of these charges is some form of representation by the accused that the CDS he possesses or is seeking to distribute are authentic. If you were arrested for imitation LSD, MDMA, heroin, Viagra or some other variety of CDS, call The Law Offices of Jonathan F. Marshall. As the largest criminal defend firm in the county with several former prosecutors on staff and a practice that has been existence for almost 20 years, we have handled thousands of drug offenses at the Freehold Superior Court in Freehold NJ. We have also appeared on innumerable charges in the municipal court in Long Branch, Matawan, Spring Lake, Sea Bright, Shrewsbury and elsewhere in the county. An attorney at the firm is fully equipped to defend you if you were arrested for selling, distributing or possession with intent to distribute imitation CDS/drugs. Call our Freehold NJ Criminal Office at 732-462-1197 for a free consultation immediately.
Imitation CDS Offense in Monmouth County
As previously stated, there are four (4) variations of imitation drugs charges set forth under N.J.S.A. 2C:35-11 ("Imitation controlled dangerous substances; distribution, possession, manufacture, etc.; penalties"). The following is a summary of each imitation CDS offense you can face at the County Courthouse in Freehold (or as a remand in municipal court):
Representation that Substance is Controlled Dangerous Substance. If someone distributes, possesses or has under his control with an intent to distribute, a substance that he expressly or impliedly misrepresents to a recipient is real CDS when it is not, the first form of this offense has been established. To prove this imitation CDS violation, the prosecutor must establish that the defendant made a representation, either express or implied to the recipient or intended recipient, that the substance was CDS, when they knew it was not authentic.
Representation that Recipient will be able to Distribute as a Controlled Dangerous Substance. The second variety of this offense applies to someone who impliedly or expressly represents to be CDS with the intention of persuading another to believe it is capable of being distributed or used by them as authentic cocaine, ecstasy or another drug. The State must prove that the accused made a misrepresentation concerning the CDS to the recipient, either express or implied, that the substance was of such a nature, appearance or effect that it could be used or distributed as the drug.
Under Circumstances Reasonable Person would Believe that Substance is Controlled Dangerous Substance. The third type of imitation CDS offense applies to possession or distribution under circumstances that would lead a reasonable person to believe the drugs were real when the accused knows they are not. N.J.S.A. 2C:35-11 sets forth three factors to be considered in determining whether this charge applies. The first factor is the manner in which the substance is packaged. Second, you are to consider whether the distribution activity was in return for money or other consideration. The third factor is the physical appearance of the substance and whether it is substantially the same as the real version of the CDS.
Manufacture Process or Package Imitation Controlled Dangerous Substances. The fourth and final variety of imitation CDS charge results where someone manufactures or a substance to create the impression or appearance that it is real because of its resemblance or similar appearance (e.g. form, package, label or imprint) to the drug.
Fines, Jail & Other Penalties
As ironic as it might sound, the third degree penalties that apply to imitation CDS are worse than those that apply to the real version of heroin, cocaine, Viagra, MDMA/ecstasy and other drugs. Instead of a $35,000 fine, an individual may be fined $200,000 for this third degree crime. There is also the possibility of a five (5) year in state prison upon conviction for any of the forms of imitation CDS previously mentioned. The good thing is that a 2C:35-11 charge does not grade any higher than a third degree crime.
Imitation CDS Defense Lawyers in Freehold NJ
If you were arrested for distributing imitation CDS in Rumson, Middletown, Ocean, Marlboro, Aberdeen or another town in Monmouth County, attorneys at our firm are available today to assist you. We will give you the time to review all of the facts of your case and plot a course that we believes will provide the best chance for escaping a 2C:35-11 conviction. The consultation is free of charge. To speak to a Freehold Imitation CDS Lawyer at our firm or to schedule an appointment in our Freehold Office, call 732-462-1197. An attorney on our team will be more than happy to take your call.