Marijuana DUI Lawyers in Monmouth County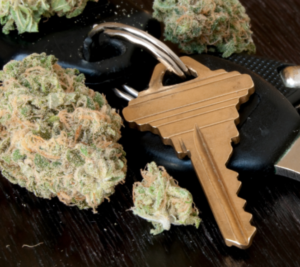 Former Prosecutors Who Are Highly Skilled In Defending Marijuana DWI Charges
An offense that is definitely on the rise throughout Monmouth County is driving under the influence of marijuana. There is a number of explanations for the spike in charges for cannabis impaired driving but the biggest theory held by our lawyers is that a much higher number of individuals, especially young people, are smoking and consuming edibles. If you have been charged with a driving under the influence of drugs because of alleged impairment from THC ("Tetrahydrocannabinol"), you will absolutely need to hire a skilled attorney to avoid a significant license suspension and thousands of dollars in fines and financial consequences.
Stoned driving is treated exactly the same as a impairment from alcohol in terms of it being illegal to plea bargain a case. Your lawyer will have to convince the prosecutor and then the municipal court judge that the DUI charge is fatally flawed or they cannot allow a dismissal. The Monmouth County DWI attorneys at The Law Offices of Jonathan F. Marshall have the qualities you need as former prosecutors with over a century combined experience defending "DUID" charges. In fact, the head of our DWI Department, Colin Bonus, is one of an approximately handful of lawyers whose practice is dedicated exclusively to driving under influence/intoxication defense.
For a free initial consultation with a lawyer on our defense team, you are encouraged to call our office in Red Bank at 732.450.8300), Middletown at 732.615.0039), Holmdel at 732.737.8487), Asbury Park at 732.481.2303 or Wall Township at 732.449.2292.
DUI for Marijuana in Holmdel, Wall, Middletown, Red Bank, Asbury Park or Another Monmouth County Municipality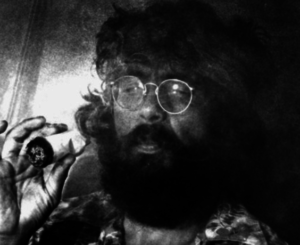 A DUI or DWI for marijuana arises out of the same law as one for alcohol, namely, N.J.S.A. 39:4-50. A motorist violates this law if they are "under the influence of intoxicating liquor, narcotic, hallucinogenic or habit-producing drug". An individual is under the influence of marijuana consistent with State v. Tamburro when there is a "substantial deterioration or diminution of the mental faculties or physical capabilities of a person whether it be due to intoxicating liquor, narcotic, hallucinogenic or habit-producing drugs." The municipal court judge in Wall, Middletown, Asbury Park, Holmdel, Red Bank or elsewhere must determine whether the marijuana altered the coordination and mental abilities of the operator to the point that they posed a danger to the highway. This may be established through the testimony of a police officer alone since State v. Bealor holds that the patrolmen has the required knowledge, skill, experience, training, or education to determine when someone is suffering from marijuana intoxication.
While the case law allows a police officer to be qualified as an expert in marijuana impairment, our lawyers are adept in successfully challenging their testimony in municipal courts throughout Monmouth County, including:
Holmdel DWI Lawyers
Wall NJ DWI Defense Attorney
Eatontown NJ DUI Lawyers
Red Bank DWI Defense Firm
DUI Attorney in Middletown New Jersey
Belmar NJ DWI Lawyers
Sea Bright DWI Attorneys
Tinton Falls DWI Lawyer
Sandy Hook NJ DWI Attorneys
Long Branch New Jersey DWI Lawyers
Howell NJ DWI Lawyer
Asbury Park DUI Defense Attorneys
Marijuana DUI Penalties Our Middletown Marijuana DUI Attorneys Can Help You Avoid
FIRST OFFENSE
SECOND OFFENSE
THIRD OFFENSE
Fines & Other Financial Consequences
$300-$500
$50 VCCB
$100 DDEF
$75 SNSF
$100 DWI Surcharge
$1,000 DMV Surcharge for 3 Years

$500-$1000 Fine
$50 VCCB
$100 DDEF
$75 SNSF
$100 DWI Surcharge
$1,000 DMV Surcharge for 3 Years

$1,000 Fine
$50 VCCB
$100 DDEF
$75 SNSF
$100 DWI Surcharge
$1,500 DMV Surcharge for 3 Years

License Suspension
7-12 Months
2 Years
10 Years
Jail Term
Up to 30 Days
2 to 90 Days
180 Days
Community Services & Other Collateral Penalties
12-48 Hours IDRC; Initial Interlock if BAC of .15% or Higher
48 Hours in IDRC; 30 Days Community Service; Installation of an Ignition Interlock for 1-3 Years
90 Days Community Service; Ignition Interlock for 1-3 Following Restoration
Holmdel Driving Under the Influence of Marijuana Attorney
A stop on the Garden State Parkway, at PNC Bank Art Center or anywhere else in Holmdel New Jersey for driving under the influence of marijuana is something that is best left for a skilled attorney. The subjective nature of the municipal court allowing a police officer to utilize his/her observations as the basis for conviction make it especially important to be represented by a savvy lawyer. This is precisely what Colin Bonus and the other lawyers at The Law Offices of Jonathan F. Marshall are ready to provide. Contact our office anytime 24/7 for immediate assistance from one of our attorneys.