Monmouth County Aggravated Arson Attorney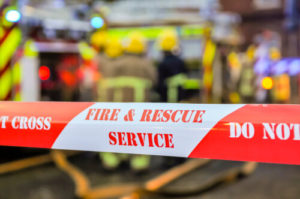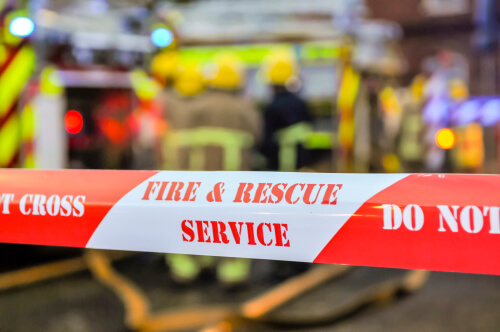 Arson is rather well notarized offense but probably is misunderstood by most non-lawyers in New Jersey. The term actually encompasses two separate charges, namely, aggravated arson and arson. Both are indictable crimes that carry significant state prison incarceration and fines. Defending either variety of arson is a complicated and risky endeavor. This is why it is so imperative that you hire a savvy criminal attorney if you have been arrested and charged with a second degree or third degree crime under N.J.S.A. 2C:17-1 ("Arson and related offenses"). The staff of lawyers at The Law Offices of Jonathan F. Marshall possesses over 100 years of collective experience defending offenses throughout Monmouth County including Manalapan, Marlboro, Howell, Hazlet and Eatontown. Our attorneys will analyze the facts of your case and put together a comprehensive legal plan to provide you with the best chance of averting a conviction. Contact the largest defense team in the county at 732-462-1197 to speak to a lawyer immediately or to schedule a free consultation in our Freehold Office.
Aggravated Arson & Simple Arson Under N.J.S.A. 2C:17-1
The elements necessary to prove aggravated arson and arson are largely the same. Both prohibit causing a fire or explosion that puts person or property in danger. If the combustion is recklessly created then the offense is third degree arson. A person acts reckless when he or she disregards of a substantial and unjustifiable risk of fire that is so extreme as to constitute a gross deviation from how a reasonable person in a similar situation would act. When an individual intentionally sets a fire that causes places another in danger of death or bodily injury, the violation constitutes aggravated arson. Second degree arson also results where an accused purposely sets a fire to destroy a building or structure, collect insurance proceeds, gain the benefit of zoning, or to destroy a forest.
Aggravated arson is, as previously stated, a second degree crime. What this means is that you are exposed to a prison sentence of 5-10 years and a $150,000 fine if you are convicted of aggravated arson. In addition, the No Early Release Act ("NERA") applies at the time of sentencing and this law requires that a defendant serve eighty-five (85) percent of his or her jail sentence before they are eligible for parole. NERA does not apply to third degree arson. There is nevertheless the potential for 5 years of incarceration and a $15,000 fine.
Freehold NJ Arson Offense Defense Lawyers
Arson offense of any grade can only be adjudicated in Freehold at the Monmouth County Superior Court. The reason is because arson is always an indictable charge and this is the only venue where matters of this severity may be decided. So whether the fire was in Keansburg, Ocean Township, Red Bank, Holmdel, Aberdeen or another municipality, the only place an indictment or substantive proceeding can be held is in Freehold. Our staff of defense lawyers and former prosecutors are skilled advocates that will vigorously defend any arson charges you may be facing. Being charged with violating 2C:17-1 is only the first step in a case and does not mean that you are guilty. A lawyer at our firm will insure that you are effectively defended. To take the first step in protecting yourself, call our Freehold Law Firm at 732-462-1197.