Eatontown NJ Manslaughter Defense Lawyers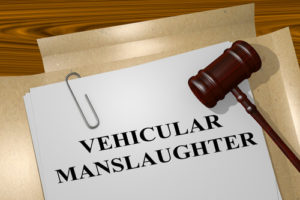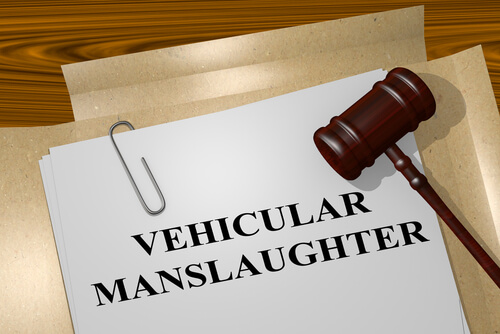 When someone commits a homicide but it is unintentional and does not involve a motor vehicle, a manslaughter charge is likely to arise. If the death is the result of recklessness in the operation of an automobile or vessel, the offense is death by auto. In New Jersey, this violation can come in the form of aggravated manslaughter, reckless homicide, and provocation manslaughter (a.k.a. involuntary or passion manslaughter). All three varieties of this charge are serious as the absolute minimum grade of offense is a second degree crime that carries the possibility of a 10 year prison sentence. For anyone facing a manslaughter charge in Freehold, a skilled defense lawyer is an imperative. The Monmouth County Prosecutor's Office has many hurdles which it must cross in order to prove this offense but only an experienced criminal attorney is going to know when and how to effectively challenge the state on these issues. The lawyers at our firm have been litigating complex criminal offenses at the County Courthouse for decades now and is ready to utilize all of its knowledge and resources to battle your arrest in Holmdel, Sea Bright, Eatontown, Shrewsbury, Ocean, Neptune or another town in the county. Attorneys in our Freehold Office or Red Bank Office are available immediately to assist you.
Manslaughter Charge
Manslaughter is triggered when the actions of the accused are reckless as opposed to intentional. When they cross over into purposeful conduct, the offense is murder. A person acts recklessly when they consciously disregard a substantial risk and their actions are a gross deviation from a reasonable person acting with ordinary care. The prosecution only needs to show that a person was reckless and as a result of this reckless behavior another individual died. A manslaughter charge can also result from an intentional act under very limited circumstances of passion or provocation. The following is a breakdown of the three forms of manslaughter set forth under NJ Law.
Reckless Manslaughter
Aggravated manslaughter requires an individual to act with reckless disregard for human life. A person acts in this manner when they consciously disregard a substantial and unjustifiable risk of death to another. Their conduct involves conduct beyond negligence and must entitle a gross deviation from what a reasonable person would have done under the circumstances.
Provocation Manslaughter
There are many names used to describe this type of manslaughter offense including passion, provocation and involuntary manslaughter. The gist of this charge is that it has all the elements of a murder except that the defendant was provoked by an event that would have aroused the passion of an ordinary person beyond their ability to control their actions. The classic example used is the husband who arrives home to find his wife having intercourse in the marital bed.
Aggravated Manslaughter
Aggravate manslaughter is the most severe criminal homicide offense short of murder, and if convicted it constitutes a first degree crime. A person will be convicted of aggravated manslaughter if they: (1) cause the death of another; (2) because of conduct that is reckless; and (3) there actions represent extreme indifference to the value of life or during flight from a crime or an attempt to elude police. A person acts with extreme indifference for human life if their actions are such that they engage in the conduct in the face of a probability of death or serious injury leading to death. They must have actual knowledge of this probability and disregard it. The alternative basis for aggravated manslaughter is death caused during the course of the defendant eluding police in violation of N.J.S.A. 2C:29-2(b).
Penalties for Manslaughter
A person convicted of reckless or provocation manslaughter commits a second degree crime. The penalties for second degree manslaughter include between five (5) and ten (10) years in a New Jersey State Penitentiary, as well as potential fine of $150,000. The No Early Release Act ("NERA") also applies making it mandatory for the defendant to serve a minimum of 85% of the prison term. Aggravated manslaughter is a first degree crime except that the prison term is enhanced beyond that typically provided under N.J.S.A. 2C:43-6. An individual convicted of first degree aggravated manslaughter faces a prison sentence of ten (10) and thirty (30) years. The maximum fine is $200,000.
Sea Bright Manslaughter Charge Attorney
If you have been asked to appear for questioning in Middletown, Freehold, Bradley Beach, Asbury Park, Howell or Belmar, or have already been arrested for manslaughter in Monmouth County, call our criminal firm for assistance. Our manslaughter attorneys have vast experience in defending cases in Freehold at the Superior Court and are equipped with the knowledge and contacts you need. Call our Freehold Office anytime 24/7 to discuss your charge with a skilled defense lawyer.