Homicide Arrest In Monmouth County NJ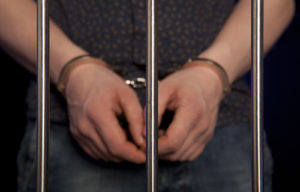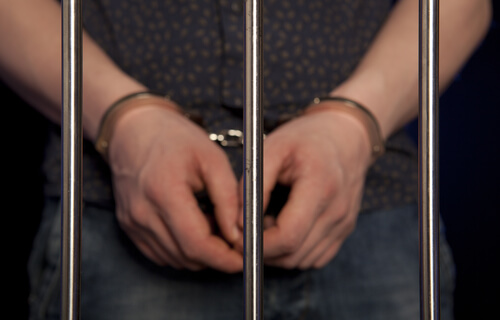 When someone intentionally causes the death of another person it is referred to as murder. If the situation is particularly egregious, the violation can escalate to felony murder. For anyone suspected of murder, hiring the best criminal attorney you can afford is essential. The penalties if you are found guilty are just about as bad as they get under New Jersey Law. A conviction exposes you to a life sentence. Common sense therefore dictates that you do your homework wisely in terms of selection of a defense lawyer. At our Monmouth County firm, The Law Offices of Jonathan F. Marshall, we employee several former prosecutors from the county and a team that is not only the largest in the area but also one that possesses over 100 years of collective experience. The resources of our eight attorneys are invested in every complex case like one involving a murder charge. Whether you were arrested in Middletown, Neptune, Asbury Park, Freehold, Keansburg, Long Branch or another town for murder, we have the know how and skill to effectively defend you. Call our Red Bank Office or Freehold Office for immediate assistance.
Murder Charge
A homicide caused intentionally or from a purposeful act to cause serious bodily injury that results in death, is referred to as murder. Three elements must be established by the prosecutor in order to convict someone of murder. In a purposely or knowingly caused murder the state must prove three material elements. First, the state must prove that someone died. Second, the death or serious bodily injury resulting in death must have been caused by the accused. Third, the conduct of the accused must have been purposeful or knowing.
Felony Murder Offense
Felony murder applies where the elements of murder exist and the victim is killed during the commission of certain felonies. If an intentional/purposeful homicide results while committing robbery, sexual assault, arson, burglary, kidnapping, carjacking, criminal escape or terrorism. If the death is substantially removed in time, however, from the attempt, commission or flight from the predicate felony offense, then the death is sufficiently detached to negate felony murder.
Penalties
Both forms of homicide discussed in this article are first degree crimes that expose an individual to a life sentence with a mandatory minimum term of 30 years. What this means is that an individual convicted of murder must serve at least 30 years in state prison before they may be considered for parole. If the victim is, however, a police officer acting in the line of duties or a child under 14 years old who is murdered during the commission of a sexual assault or aggravated sexual assault, the defendant is subject to a life sentence with no possibility of parole. The maximum fine is $200,000.
Intoxication & Other Defenses
Intoxication is not a defense unless it negates one of the three elements of murder. For example, voluntary intoxication or being under the influence of drugs can be utilized in a murder case as a basis to disprove that a homicide was purposeful or knowingly. For similar reasons, a mental disease or defect may also provide a basis for defending this charge (e.g. not guilty by reason of insanity).
Lesser Included Offenses
Manslaughter is a lesser included offense of murder. What this means is that you can be found not guilty of murder and still be convicted of manslaughter. The reason is because all the elements of this lesser included offense are the same with the exception of possessing a purpose to kill.
Freehold NJ Murder Defense Lawyers
Any scenario involving allegations of homicide is bad enough let alone a situation where you are being accused of murder. From the perspective of criminal defense, this offense is as extreme as it gets, requiring the utmost effort and skill to resist a negative outcome. Complicated proofs, including DNA and other evidence, make experience crucial to success. At our firm, Paul Zager (Of Counsel) has tried many homicide cases including murder/felony murder. We have the knowledge and resources you and your family are looking for and are available 24/7 to assist you. If you being called in for questing or have been arrested in Ocean Township, Eatontown, Tinton Falls, Keyport, Howell, Belmar or elsewhere, call our Freehold Office or Red Bank Office to speak to one of our murder defense lawyers.