Holmdel Defense Lawyers for Criminal Charges at PNC Bank Art Center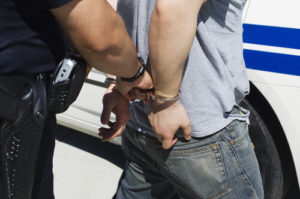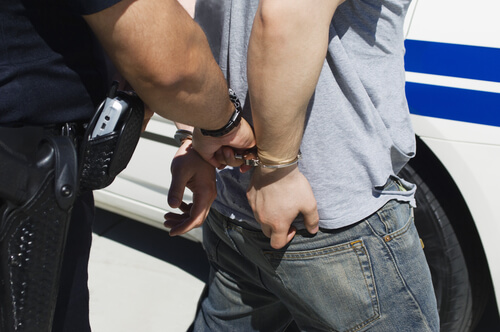 Contact Our Holmdel Office To Speak To The Former Prosecutor Of Holmdel Municipal Court
Hundreds of thousands of teenagers and adult spectators flock to PNC Bank Arts Center (a.k.a. "Garden State Arts Center") each summer for concerts and festivals. The New Jersey State Police and Holmdel Police are savvy to the illegal activities that occur among the approximately 17,500 spectators, especially since several well publicized overdoses. Tailgating has been outlawed altogether and undercover police officers routinely patrol the parking lot of the amphitheater in an effort to identify and arrest those smoking marijuana, using drugs and consuming alcohol. Arrests are way up, especially for underage drinking and drug possession, and we are certain that the State Trooper Station of Troop D being within eyeshot of 116 Garden State Parkway, Holmdel, NJ 07733, the location of the PNC Arts Center, is a factor in the spike in criminal charges.
If you or your loved one was charged with a criminal offense at PNC Art Center, whether it was in the parking lot while tailgating or inside the arena, the attorneys on our defense team can assist you. Here at The Law Offices of Jonathan F. Marshall, we offer representation from a staff of eight accomplished criminal litigators, including an attorney who was the former prosecutor in Holmdel. A lawyer who has appeared in Holmdel Municipal Court in defense of PNC Bank Art Center criminal charges on countless occasions is ready to provide a free consultation at your earliest convenience. Contact the Holmdel Criminal Lawyers at The Law Offices of Jonathan F. Marshall at 732-737-8487 to speak to one of our lawyers immediately.
PNC Arts Center Criminal Charges in Holmdel NJ
Although we have experience in defending weapons, aggravated assault, drug distribution and other major crimes arising at PNC, the majority of cases involve some form of disorderly persons offense. Charges of this nature are dealt with in Holmdel Municipal Court. More serious criminal violations, termed indictable crimes, are heard at the Monmouth County Superior Court. Our attorneys are highly experienced in defending all municipal court and superior court criminal charges including those which are most common arena. We can provide qualified defense services to charges like:

Assault Charges in Holmdel including Aggravated and Simple
Obstruction in Holmdel
Charge for Resisting Arrest in Homdel New Jersey
Holmdel disorderly conduct
Less Than 50 Grams of Marijuana
CDS Charge in Holmdel
Holmdel DWI Summons
Holmdel Underage Alcohol Possession
Holmdel Underage Drinking
Holmdel NJ Fake ID Offense
Drug Paraphernalia
Holmdel Cocaine Charges
Drug Distribution in Holmdel
Holmdel NJ Drug Possession
The objective of our attorneys is always to obtain the best possible result for our clients. A primary focus is to reach an outcome that avoids any type of criminal record. This goal is achieved in an overwhelming percentage of cases. The collateral results often include significantly reduced or eliminated fines and avoidance of license suspension and other penalties.
The rich history of our lawyers in avoiding conviction to disorderly persons offenses in PNC Art Center criminal cases is something that should be extremely important to you. This result not only averts a criminal record but serious penalties. Indeed, a conviction for simple assault, marijuana possession, obstructing, use of a fake ID or underage drinking can land you in the county jail for as much as six months.
PNC Criminal Offense Defense Attorneys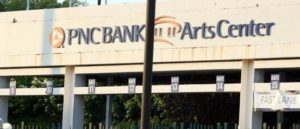 The worst thing you can do in our estimation is to do nothing to defend yourself. If you do not exercise your right to remain silent and to be represented by an attorney, there is a much greater probability that you will be convicted of the charge, have a criminal record, and be subjected to the other punishments provided for under the NJ Criminal Code. By simply picking up the telephone and taking advantage of the opportunity for a free consultation with a lawyer at the Law Offices of Jonathan F. Marshall who is experienced in PNC Art Center offenses, you will have taken a huge step to insure that lifelong consequences are negated. Call our office now for immediately assistance from one of our defense attorneys, including Matthew Dorry, who formerly served as prosecutor in the municipality. Mr. Dorry and the other lawyers are available around the clock to help you.
Key Municipal Ordinances In PNC Bank Cases
Holmdel Township has adopted local regulations that are referred to as ordinances. A violation of these rules is not criminal but does have the potential to result in a significant consequences. Amendment of a criminal charge to an ordinance is a common outcome reached by our attorneys and something that provides significant benefit in a PNC case. It allows our client to avoid a record and make other penalties. The following are some common ordinances used by our lawyers in PNC Bank Art Center cases.
3-1. Noise
This ordinance is intended to prevent excessive noise, namely, sounds that "jeopardize the health, welfare, or safety" of the public in Holmdel. The Holmdel Municipal Court judge may impose a fine of up to $3,000 for each violation of the noise ordinance.
3-2. Possession or Consumption of Alcoholic Beverage Prohibited in Public Places
The ordinance makes it unlawful to possess, serve, drink or otherwise consume alcoholic beverages ina public place such as the parking lot of PNC Bank Art Center.
3-13. Possession and Consumption of Alcohol By Individuals Under Legal Drinking Age On Private Property
This ordinance mirrors N.J.S.A. 2C:33-15 and prohibits the knowing consumption or possession of alcohol on private property by a minor (i.e. someone under 21 years old). The fine is $250 for a first offense and $350 for a second or subsequent offense.
3-21. Peace and Good Order.
3-21.12. Obstruction of a Public Employee in Performance Official Duties. This ordinance is almost identical to an obstruction charge under 2C:29-1 except that this type of violation is non-criminal and civil in nature.
3-21.23. Obstructing Passage or Disorderly Assemblage. Individuals are prohibited from obstructing, interfering or otherwise acting disorderly, namely, in any manner which breaches or disturbs public peace.
A violation of public peace and order can result in up to 30 days in the county jail and fines.
3-25. Nuisance Prohibited – Noise
3-25.1. This ordinance makes it unlawful to make "make, continue or cause to be made or continued any loud, unnecessary or unusual noise or any noise which does or is likely to annoy, disturb, injure or endanger the comfort, repose, health, peace or safety of others." The judge of Holmdel Municipal Court may impose a fine of up to $2,000, as well as up to 90 days in jail and/or community service.