Freehold NJ Vehicular Homicide Attorneys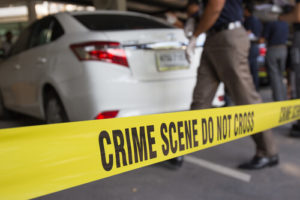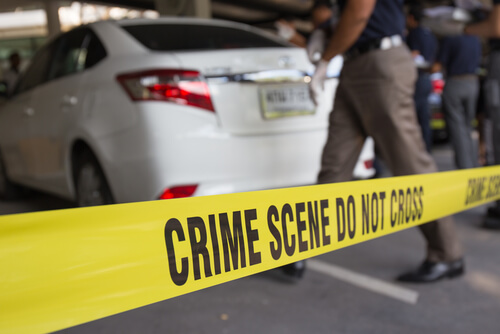 The offense known as vehicular homicide and/or death by auto arises where an individual is killed as a result of recklessly operating a motor vehicle or vessel. Although this charge is not as serious as murder because the victim's death was the result of an accident, the consequences are nevertheless extremely serious. This is offense is either a first degree or second degree crime that carries minimum punishment that includes 5-10 years in state prison. What this means is that if you were in an accident where someone died and were driving while intoxicated ("DWI") or while under the influence of drugs ("DUI") you will be incarcerated for a significant period if convicted. A death by auto case nor the related offense of leaving the scene of an accident resulting in death are for the inexperienced attorney based on the complexity and stakes involved.
At our firm, The Law Offices of Jonathan F. Marshall, our Freehold NJ Vehicular Homicide Attorneys have years of experience handling cases in Monmouth County, including time serving as prosecutors, that allow them to bring a beneficial perspective to cases. It also helps that the criminal lawyers on our team have handled countless alcohol and drug related charges, a common theme in vehicular homicide cases. So whether the death was of another motorist, a passenger in your vehicle, a pedestrian, bicyclist, motorcyclist or any other third party, call our Freehold Office to speak to a skilled lawyer immediately. We defend death by auto charges arising in Middletown, Brielle, Colts Neck, Howell, Manalapan, Little Silver and elsewhere in Monmouth County, and are ready to help you. Call us at 732-462-1197.
Charged With Vehicular Homicide Under N.J.S.A. 2C:11-5
As previously stated, a death by auto charge occurs when someone's reckless operation of a car, boat, personal motor craft or other vehicle causes the death of another human being. To be convicted of this offense, an individual must drive a motor vehicle or boat in conscious disregard of a substantial and unjustifiable risk of death death to others. There are an additional two elements or three in total that must be established in order to prove vehicular homicide. First, the accused must have been the operator of a automobile or vessel. Second, his or her driving must have caused the death of the victim. Third, the operation at the time of the accident must have been reckless. N.J.S.A. 2C:11-5 outlines several circumstances which constitute driving recklessly including:
Lack of Sleep. Proof that a motorist did not sleep for 24 hours immediately preceding the accident creates an inference of recklessness.
Intoxication. Operation of a motor vehicle or vessel in violation of N.J.S.A. 39:4-50 because of DWI or DUI constitutes recklessness.
Texting or Talking on a Cell Phone. An inference of reckless driving is also created if the accused was operating a hand-held device at the time of the accident.
The largest number of death by auto and vehicular homicide cases arising out of alcohol related accidents. Another block stem from driving while under the influence of drugs like marijuana, heroin, opiate pain medication or the like. When the state proves that an individual was guilty of DWI/DUI when an accident occurred, this is conclusive as to recklessness under 2C:11-5. Conversely, an inference/presumption of recklessness is only created when it is established that someone was on their cell phone or had gone an excessive amount of time without sleep (e.g. open road trucker driving over 24 hours without sleep). A presumption/inference may be overcome by a defendant through affirmative proof to the contrary whereas a violation of N.J.S.A. 39:4-50 firmly establishes the element of recklessness.
Causation. It must be emphasized that recklessness alone is not determinative in establishing guilt for this offense. You can be found guilty if the conduct was not the cause of the death. For example, if the conduct of the victim was the primary cause of the collision then the element of causation is lacking.
Grading of a Death By Auto Charge. As previously stated, this violation can result in either a first degree crime or second degree crime depending on the circumstances. In this regard, vehicular homicide escalates to a first degree crime if the defendant is intoxicated/under the influence and operating in a school zone, through a designated school crossing, or through a school crossing when child are present. In all other circumstances, death by auto is a second degree crime.
Penalties For Death By Auto
With respect to both first degree death by auto and second degree death by auto, the No Early Release Act ("NERA") applies. What this means is that a defendant convicted of violating 2C:11-5 is required to serve at least eight-five (85) percent of his prison sentence before he or she is eligible for parole. The statutory prison sentence is 5-10 years for second degree vehicular homicide and 10-20 years for first degree vehicular homicide. In addition, even when a judge is inclined to deviated from these ranges, 2C:11-5 requires that a mandatory minimum prison sentence of three (3) years be imposed. The maximum fine is $200,000 and $150,000 for first and second degree crimes like death by auto.
Holmdel NJ Death by Auto Defense Lawyer
A vehicular homicide charge is clearly extremely serious. An experienced death by auto defense lawyer can provide considerable benefit in terms of mitigating and even negating penalties for death by auto. To learn what our attorneys can do to help you escape the penalties for your accident in Holmdel, Freehold, Wall, Tinton Falls, Aberdeen, or Neptune, call our Monmouth County criminal defense firm. We can be reached 24/7 by calling either our Freehold Office or Red Bank Office. The consultation is free of charge.