Shoplifting Charge in Eatontown New Jersey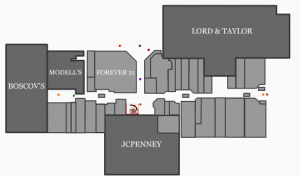 The largest shopping center in Monmouth County is located in Eatontown NJ and this is the main reason why so many shoplifting charges are filed in the municipality each year. With major anchor stores that include Macy's, J.C. Penny, and Lord & Taylor, as well as 1,500,000 square feet of retail space, theft is commonplace at Monmouth Mall. When someone is arrested and/or charged with stealing merchandise having a value of less than $200, their case is decided in Eatontown Municipal Court. If the clothes, jewelry, electronics or other goods are worth $200 or more, the shoplifting offense becomes an indictable crime that must be referred to the Monmouth County Superior Court following your initial arraignment. This is the court with jurisdiction over fourth, third and second degree crimes. If you were issued a criminal complaint and/or arrested for shoplifting in Eatontown, our Red Bank Law Office is well suited to handle your charge. We are a team of 8 highly skilled criminal attorneys, including several former prosecutors, who have successfully defended hundreds of shoplifting cases in Eatontown Municipal Court. Call us at 732-450-8300 for a free consultation with one of our Eatontown shoplifting lawyers.
Shoplifting Offense Under N.J.S.A. 2C:20-11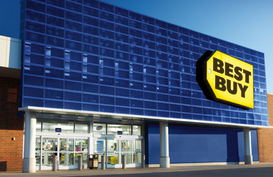 As attorneys who have defended countless offenses like yours, we realize that loss prevention officers make mistakes. Every instance of walking out of a store without paying or placing merchandise in a bag is shoplifting despite what may be depicted on a surveillance video. This is why the New Jersey shoplifting law requires a purpose to deprive the owner of his goods in order to convict someone of shoplifting under N.J.S.A. 2C:20-11. You must have knowingly intended to steal the item by concealing or hiding it (e.g. putting it in a pocket, in your pants, another shopping bag, in a stroller/carriage, etc.), switching price tags, or putting it in a different container. An innocent mistake or honest oversight does not constitute shoplifting in Eatontown or anywhere else in the state. Our lawyers are well schooled in the intricacies of retail theft cases and this is why most of our clients finish a case without a record for shoplifting.
It is extremely important that you hire the right lawyer to fight your Eatontown shoplifting offense. If you make another mistake and are convicted, you will be subject to serious penalties including:
Second Degree Crime. A fine of up to $150,000 and state prison sentence of 5-10 years.
Third Degree Crime. A maximum fine of $15,000 and 3-5 years in prison may be imposed.
Fourth Degree Crime. This grade carries a term of incarceration that can reach 18 months and a $10,000 fine.
Disorderly Persons Offense. You may be fined $1,000 and sent to the Monmouth County Correctional Institute for as much as 6 months.
Repeat Offenders. There is a mandatory minimum jail/prison term of 90 days for a third or subsequent shoplifting convictions.
Eatontown NJ Shoplifting Attorneys
There definitely is a tendency on the part of individuals charge with shoplifting to under-estimate the seriousness of the offense. Do not make this mistake as a criminal record for stealing can cause issues securing employment, obtaining a professional license, maintaining immigration status and other complications. The best way for you to insure that you do not fall victim to negative consequences like these is to call our Eatontown NJ Shoplifting attorneys now. We have a rich history of successfully defending shoplifting and other theft offenses with our main office just a few miles from Eatontown Municipal Court. A lawyer is available 24/7 at the firm to discuss your charge and how we can assist you. Give us a call at 732-450-8300.