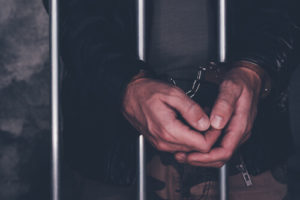 Belmar is flooded with young party goers, especially during the summer and for the St. Patrick's day parade, and this results in a significant number of aggravated assault charges. The severity of this offense hinges on a number of factors although the violation is always a felony that carries the possibility of a state prison sentence. It is therefore important that you hire a skilled lawyer whether you are facing a fourth degree, third degree or second degree aggravated assault. The attorneys at The Law Offices of Jonathan F. Marshall include a team of former prosecutors with over a century of combined experience. We have represented hundreds of individuals at the Monmouth County Superior Court who have been charged with aggravated assault in Belmar and elsewhere. To speak to an attorney at our firm in a free initial consultation, call our Belmar Office at 732-681-0080.
There is a long list of ways that you may be convicted of aggravated assault under N.J.S.A. 2C:12-1(b). The following are the more common scenarios in which this offense can arise.
Attempting to Cause Serious Bodily Injury
Causing Serious Bodily Injury
Causing Significant Bodily Injury
Attempt to Cause Bodily Injury With Deadly Weapon
Purposely or Knowingly Causing Bodily Injury With Deadly Weapon
Recklessly Causing Bodily Injury With A Deadly Weapon
Pointing a Firearm
Committing a Simple Assault on a Police Officer, EMT, Teacher or Correction Officer
Committing an Assault at a Youth Sporting Event
Committing an Assault by Auto
As previously stated, aggravated assault can result in a second degree, third degree or fourth degree crime. Fourth degree aggravated assault carries a fine of up to $10,000 and a period of incarceration in state prison of up to 18 months. Third degree aggravated assault results in a maximum penalties that include a fine of $15,000 and 5 years in prison. Second degree aggravated assault is the most serious variety of 2C:12-1(b) charge. You face a fine that can reach $150,000 and up to 10 years of prison. In addition, aggravated assault in the second degree triggers application of the No Early Release Act at sentencing. This provision of the law requires that you serve at least eight-five percent of your sentence before you can be considered for parole.
Belmar NJ Aggravated Assault Defense Attorney
As you can clear see, an aggravated assault offense is nothing to toy with. Failure to successfully defend this charge will result in a felony record for an indictable crime, thousands in potential fines and years in jail. Hiring a defense attorney who is experienced in defending aggravated assault, including charges arising in the Borough of Belmar, is therefore extremely important. The lawyers at The Law Offices of Jonathan F. Marshall are prepared to assist you in this role. Call us at 732-681-0080 to schedule an appointment or to speak to a lawyer immediately.