Need a Lawyer to Defend Aggravated Assault Charges at the Superior Court in Freehold NJ?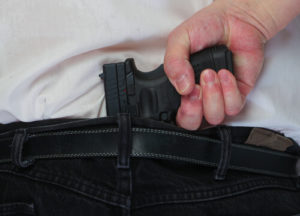 The criminal defense team at The Law Offices of Jonathan F. Marshall represents clients charged with aggravated assault throughout Monmouth County, including the Superior Court in Freehold NJ. Our attorneys possess the knowledge and trial advocacy skills necessary to defend your assault charges and help you win in the event you have to go to trial. Our decades defending aggravated assault charges in the county have not only allowed us to build longstanding relationships with prosecutors and other key personnel but also provided us with a high level knowledge as to how to effectively defend this offense. Whether it was a Manasquan bar fight, a domestic assault in Tinton Falls, a physical encounter at an athletic event in West Long Branch or some other scenario that resulted in you being charged with aggravated assault, we have the qualifications you need, including:
Over 200 years of combined experience representing clients charged with aggravated assault in Monmouth County
Ten lawyers whose practices are limited exclusively to defending criminal cases
Former Monmouth County Prosecutors who have served as Director of the Major Crimes Bureau, Trial Division, Juvenile, Domestic Violence, Special Operations and other key positions
Certified criminal trial attorneys
Decades of success handling aggravated assault charges
Give our Freehold Criminal Firm a call anytime as a lawyer on our staff is ready to assist you. The following is a review of the important aspects of the law governing Aggravated Assault.
Monmouth County Aggravated Assault Law
Aggravated assault can arise in a variety of ways in New Jersey. The offense can be filed as a result of a criminal complaint filed by a local police officer in Middletown, Wall or another municipality, or by way of an indictment obtained by the Monmouth County Prosecutor's Office. In order for the complaint or indictment to be valid, it must set forth a legal basis for this charge. N.J.S.A. 2C:12-1(b) outlines those instances where someone can be charged with aggravated assault and face this indictable crime in Freehold.
We have provided detailed articles on each form of this offense on the following pages:
The severity of an aggravated assault charge and the penalties that apply is measured in terms of grade of crime. In this regard, this violation can arise in the form of a second degree, third degree or fourth degree crime. All of these are indictable felony offenses that are handled exclusively at the County Courthouse in Freehold NJ.
Second Degree Aggravated Assault. An aggravated assault offense is a second degree crime where the actor knowingly or recklessly causes serious bodily injury to another. "Recklessness" for this purpose is defined as manifesting extreme indifference to the value of human life. "Serious bodily injury" means bodily injury which creates a substantial risk of death or which causes serious, permanent disfigurement, or protracted loss or impairment of the function of any bodily member or organ. Second degree aggravated assault is supposed to result in a 5-10 year prison sentence and fine of up to $150,000. Additionally, the requirements set forth in the New Jersey No Early Release Act ("NERA") apply to second degree cases of aggravated assault. What this means is that an individual sentenced for aggravated assault in the second degree must serve at least 85% of his/her jail sentence before they may be paroled. This is what is commonly referred to as the period of parole ineligibility or mandatory minimum prison sentence. NERA does not apply to third degree aggravated assault or fourth degree aggravated assault.
Third Degree Aggravated Assault. It is a third degree crime for a person to attempt to cause serious bodily injury or to cause significant bodily injury. Significant bodily injury means an injury which creates a temporary loss of the function of any bodily member or organ or temporary loss of any one of the five senses. A third degree aggravated assault may also arise when someone attempts to cause or actually causes bodily injury with a deadly weapon. It is also third degree aggravated assault to point a loaded firearm at a police officer. The standard sentence for aggravated assault in the fourth degree is 3-5 years in state prison and a maximum fine of $15,000.
Fourth Degree Aggravated Assault. This grade of offense is committed with an actor recklessly causes bodily injury to another with a deadly weapon. Conduct is reckless where it is committed in the face of a substantial and unjustifiable risk that the injury would occur. Appointing a loaded handgun, shotgun or other firearm at someone also results in fourth degree aggravated assault. There is the potential for a $10,000 fine and up to 18 months in prison/jail at the time of sentencing for aggravated assault in the fourth degree.
Status of the Victim. If the victim of a simple assault is law enforcement officers, firemen or emergency services personnel, school personnel, employees of youth and family services, judges, certain transportation employees (for example, the operator of a motor bus), corrections, probation and sheriff employees, or certain utility and cable television employees, the law enhances the offense to aggravated assault.
Freehold NJ Aggravated Assault Defense Attorney
All aggravated assault offenses are heard at the County Courthouse in Freehold because that is the only place where felony criminal cases (i.e. second, third and fourth degree crimes) can be heard. So irrespective of whether you were arrested in Manalapan, Long Branch, Howell, Holmdel or Keansburg, that is the place where your charge will be dealt with. With staff includes long time members of the Monmouth County bar who have been litigating both difficult and basic aggravated assault cases for years. We have even handled them from the opposite perspective as prosecutors. Give us a call anytime 24/7 to speak to an attorney. You are also encouraged to schedule an appointment in our Freehold or Red Bank office.
Additional Aggravated Assault Resources: