Charged With Domestic Assault in Monmouth County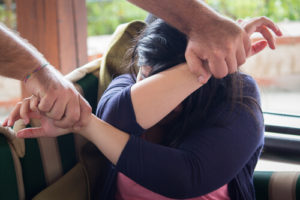 It is imperative to know that if you have been charged with any form of domestic assault, including a simple assault or aggravated assault, you need to contact a lawyer. New Jersey takes any form of assault in the home as domestic violence, and this triggers a whole host of issues because of the special laws and rules New Jersey has in place. For one, police officers are absolutely required by law to arrest any individual who is suspected to have caused injury or admits physical violence following a domestic disturbance call. Furthermore, the arrest can be triggered by mere allegations by a "victim" with no actual signs of injury and/or evidence beyond their mere word. The fact that an arrest can so easily occur should be an immediate sign to anyone that this is not a predicament you should handle without representation by a skilled defense lawyer, like those at our firm. The domestic assault defense lawyers at our office have over 100 years of experience representing you and, in many cases, have also served as prosecutors earlier in their career. If you were like to speak to one of the attorneys on our team anytime of day or night, contact one of our offices. Our lawyers defend aggravated assault, simple assault and other domestic encounters through the region including in Middletown, Marlboro, Tinton Falls, Red Bank, Freehold and Wall. Give us a call for assistance as initial consultations are free of charge.
Differences Between A Criminal Charge & A Domestic Violence Complaint
When someone is arrested following a domestic disturbance, the victim is typically given the option of seeking a Restraining Order. This form of relief is civil in nature and involves issuance of an order that prohibits the accused from having any contact with the victim. The process is initiated by filing a Domestic Violence Complaint that seeks issuance of a temporary restraining order that bars contact between the litigants until a Final Restraining Order Hearing is concluded. At that hearing, the accused has the opportunity to contest the allegations in the domestic violence complaint. If the hearing results in a dismissal of the order, the issue is done, however, issuance of a final will prevent any and all contact in the future. A violation of the order is a criminal offense although the order itself is civil in nature. Criminal charges arising out of a domestic assault are something different, and involves defending against a specific crime that allegedly arose at or about the time of the police encounter.
Types of Domestic Assault Criminal Charges. There are a whole host of offenses that our attorneys have been confronted with over the years with reference to domestic assault. Common ones are simple assault, aggravated assault, harassment, and terroristic threats. If you want to avoid a criminal record for any one of these charges, it is imperative that you win your case.
Ocean Township Domestic Violence Attorneys
Domestic violence touches every community but logically has more incidence in the more populated municipalities like Howell, Ocean Township, Neptune, Manalapan and those previously mentioned. There are more people in these towns and so too opportunity for conflict. If you are facing an assault charge where your wife, husband, partner, boyfriend, girlfriend or family member is allegedly the victim, The Law Offices of Jonathan F. Marshall can provide an excellent opportunity for you to successfully defend your charge. Please do not underestimate the severity of these charges as so many do. An experienced and knowledgeable lawyer is necessary to help you combat domestic assault charges as you do not want a criminal record or the penalties that come with a conviction. Call our office today for a free consultation. We can help.
The attorneys at the Law Offices of Jonathan F. Marshall defend clients charged with domestic violence and assault throughout Monmouth County, including Howell, Middletown, Wall, Manalapan, Marlboro, Ocean Township, Freehold, Long Branch, Neptune, Hazlet, Aberdeen, Tinton Falls, Holmdel, Asbury Park, Red Bank, Eatontown, Manasquan, Brielle, Matawan and other towns in the area.