Defending Clients Against a Middletown Restraining Order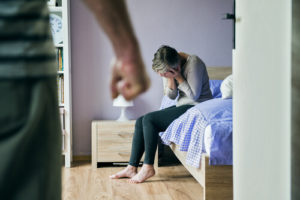 Allegations of domestic violence have the ability to send an individual in turmoil, especially when it results in a restraining order. Access to a residence shared with the "victim" is lost along with any ability to communicate with the individual pending the outcome of a final restraining order hearing. As if these consequences were not bad enough, there is also a criminal complaint that must be defended in most domestic violence cases. If you are looking for an attorney to defend a hearing in response to the filing of a temporary restraining order or to represent you in a criminal proceeding in Middletown Municipal Court or the Monmouth County Superior Court, you have landed in the right place. The lawyers at our firm include seasoned former prosecutors and defense counsel who have been defending domestic violence cases in the county for over a century combined. A lawyer who has the knowledge and skill to successfully handle your matter is available in our Middletown Office for free consultation 24/7 by calling 732-615-0039.
Domestic Violence Charges in Middletown Township New Jersey
Conduct that constitutes domestic violence under New Jersey Law are set forth in the Prevention of Domestic Violence Act. Domestic violence is committed when someone engages in a criminal offense such as:

Simple Assault
Aggravated Assault
Harassment
Terroristic Threats
Criminal Restraint
Stalking
Criminal Mischief
Typically, the incident will result in a criminal charge and, if requested, issuance of a temporary restraining order. It should be noted in this regard that police are generally required to make an arrest if there are signs of physical injury when they arrive at the scene. A complaint alleging a disorderly persons offense of domestic violence such as simple assault or harassment is heard in the municipal court of Middletown. More serious offenses that are indictable in nature and constitute a fourth degree, third degree or second degree crime like aggravated assault, terroristic threats or stalking can only be dealt with at the Monmouth County Criminal Division in Freehold.
Middletown NJ Domestic Violence Defense Attorneys
The defense attorneys at Marshall & Bonus defend both criminal charges and restraining orders stemming from allegations of domestic violence. If you are the subject of a domestic violence complaint or criminal offense stemming from an incident with your wife/husband, boyfriend/girlfriend or someone you dated, a lawyer on our staff will conduct a comprehensive review of the matter and advise you as to the best course of action for winning your case. To speak to an attorney now, call 732-615-0039.
Additional Middletown NJ Legal Resources To Assist You