Charged With A Criminal Offense Involving Domestic Violence Or Served With A Restraining Order?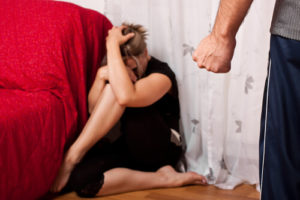 Our Former County & Municipal Prosecutors, Including Holmdel, Are Ready To Defend You
Media focus on domestic violence has been high and a community like Holmdel New Jersey is not free from this issue. The Holmdel Police Department answers calls almost every day where there is an allegation of domestic violence in some form, including simple assault, harassment, terroristic threat or aggravated assault. If the police conclude that probable cause exists to believe that an act of domestic violence has occurred, the victim is give the option to seek a restraining order. If you find yourself facing either a criminal charge or temporary restraining order because of allegations of domestic violence in Holmdel, you definitely need to secure representation from a defense lawyer who is skilled in this area of law.
The ramifications of a criminal offense for domestic violence or a restraining order are significant so it is never advisable to deal with a case of this nature without a savvy attorney. Our Holmdel Office is comprised of accomplished lawyers, most of whom are ex-prosecutors, that have over 100 years of combined experience defending those charged in Holmdel Municipal Court, as well as the Monmouth County Superior Court located in Freehold New Jersey. We have the capability to mount a potent defense to any offense you may facing and at your final restraining order hearing. Call us at 732-737-8487 for a free consultation.
Criminal Offense for Domestic Violence in Holmdel New Jersey
The New Jersey Prevention of Domestic Violence Act outlines the procedures to be followed in domestic violence cases. The following conduct constitutes domestic violence when it is committed against a victim who qualifies for protection under this law:

Homicide
Aggravated Assault
Simple Assault
Terroristic Threat
Kidnapping
Criminal Restraint
False Imprisonment
Sexual Assault
Criminal Sexual Contact
Harassment
Lewdness
Stalking
Criminal Mischief
Burglary
Criminal Trespass
When the violation is a disorderly persons offense, the term used in New Jersey to describe a misdemeanor, the offense falls under the jurisdiction of Holmdel Municipal Court. A conviction for this grade of charge results in a criminal record, fine of up to $1,000 and up to 6 months in the Monmouth County Jail. The most common domestic violence cases falling within this grade are simple assault and harassment.
A criminal charge like aggravated assault, terroristic threat or stalking is an indictable crime (i.e. felony). These types of offenses fall outside the authority of Holmdel and must be decided decided at the Superior Court. A fourth degree crime carries penalties that include up to 18 months in prison and a fine that can reach $10,000. A third degree crime results in up to 5 years in prison and a fine of up to $15,000. The penalties are up to $150,000 in fines and 5-10 years in prison for a second degree crime.
Restraining Order Issued in Holmdel Township
An individual qualifies for issuance of a restraining order in Holmdel Township if they are a victim of one of the offenses set forth above and they are related to the accused as follows:
Spouse or former spouse
Present or former household member
Have a child in common
Were in a dating relationship
If a judge finds that there is a reasonable basis to believe that domestic violence has been committed against someone having this standing, he/she will issue a temporary restraining order. This relief bars any direct or indirect contact with the victim, their family members or a return to the residence. The defendant has an opportunity to contest the allegations at the final restraining order hearing. This proceeding is the only opportunity for the accused to secure relief from the restraining order.
Holmdel Restraining Order Defense Attorney
The time to hire a defense attorney is immediate if you have been served with a restraining order or arrested on criminal charge like domestic assault. Your case will be heard within a week and the outcome will dramatically impact your life. You want to give you lawyer ample opportunity to prepare your defense so the is little room for delay. To speak to one of the attorneys at The Law Offices of Jonathan F. Marshall about your Holmdel domestic violence case, call 732-737-8487. Our lawyers are available to take your call 24/7 and you have no reason to hesitate in contacting us as the consultation is free.
Related Holmdel Legal Resource Pages & Posts