Eatontown NJ Temporary Restraining Order Attorney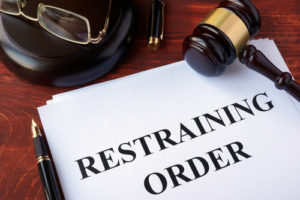 Being displaced from your loved one, child and/or home because of a temporary restraining order ("TRO") can be extremely unsettling. But you do have a chance, albeit one, to make sure that this scenario does not become permanent — you have to obtain a dismissal of the temporary restraining order. This will require one of two things, a voluntary dismissal of the restraining order by the plaintiff, or convincing a Monmouth County Superior Court, Family Division, judge that there is no basis for continuation of the order of protection under the Domestic Violence Act. Since a defendant is not permitted under NJ law to communicate directly or indirectly with the plaintiff once the restraint is signed, a persuasive defense lawyer attorney is the best vehicle to secure a voluntary dismissal from the complainant. An experienced lawyer can also prove crucial if the case needs to be decided via a Final Restraining Order Hearing. Indeed, these proceedings are nothing to take lightly as you only get one chance to put things back together and, if that opportunity is lost, you not only lose your ability to go back home but are looking at an arrest if you go anywhere near the plaintiff. If you were served with a temporary restraining order in Eatontown, Hazlet, Neptune, Howell, Sea Bright or another Monmouth County municipality, our defense team is available to assist you through this difficult process. We have handled countless domestic violence complaints and temporary restraining orders with success. Call us now at 732-450-8300 for a free consultation.
Court Rule 5:7A & Temporary Restraining Orders
The NJ Court Rules set forth the process by which temporary restraining orders may be issued. The Rule outlines the following subjects: (1) Application for a Temporary Restraining Order; (2) Issuance of a Temporary Restraining Order; (3) Arrest of the Defendant; and (4) Forum or Venue for Domestic Violence Proceedings. A complete copy of the rule is located at New Jersey Restraining Order Rule.
Typical Restraints Found in a Temporary Restraining Order
The common forms of relief contained in a temporary restraining order are:
Injunction against the defendant returning to the domestic household;
Injunction against the defendant possessing a firearm;
Injunction prohibiting the defendant from any new acts of domestic violence;
Providing the plaintiff with exclusive use and occupancy of the domestic household;
Granting custody of any children to the plaintiff; and
Granting temporary financial support to the plaintiff.
Evidence Needed to Obtain a TRO. Sworn testimony must be provided from the plaintiff/victim, police, and/or other witnesses before a temporary restraining order can be issued. A restraining order cannot issue without this sworn testimony and which must be recorded by tape, stenographer or through detailed notes.
Procedure After Temporary Restraining Order is Issued. If the judge find good cause to issue a TRO, then the order and related complaint are forwarded to police so that personal service of the temporary restraining order may be made on the defendant.
What Happens if the TRO is Denied. If adequate evidence is presented to support issuance of a temporary restraining order, then the complaint is dismissed. The dismissal does not, however, have prevent the plaintiff from seeking another TRO in the future.
Long Branch Temporary Restraining Order Defense Lawyers
We realize that everything someone alleges in a domestic violence complaint is not accurate. Our temporary restraining order defense lawyers are also successful enough to know that even if allegations are true, there still is plenty of opportunity to win a permanent restraining order trial. If you are the subject of a temporary restraining order and want to obtain relief, the lawyers at our firm have over 100 years of experience defending individuals in your shoes. Give us a call anytime 24/7 and one of our attorneys will review the facts of your case and tell you how we can help. Initial consultations are always free of charge.
Related Domestic Violence & Restraining Order Resources