Domestic Violence Criminal Offense or Restraining Order in Sea Bright New Jersey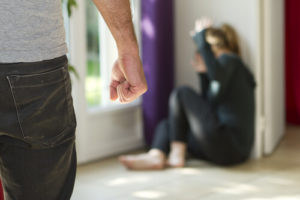 Former Monmouth County Prosecutors At Our Firm Are Ready To Defense You
Domestic violence is one of the more complex areas of criminal defense someone can face in Sea Bright so selecting the right attorney to defend your charges is pivotal. The reason why these charges tend to be complicated is because a person typically faces not only a criminal charge for allegedly committing domestic violence but also a restraining order. There is also significant emotional turmoil in when someone is charged with a Sea Bright domestic violence offense because they often find themselves unable to return home, communicate with their spouse, or see their children.
With so much at state, it is crucial that you consult with a lawyer who is knowledgeable in Sea Bright domestic violence and restraining order defense. Our domestic violence defense lawyers have the level of expertise required to thoroughly protect you as former Monmouth County prosecutors with well over 100 years in practice combined. We have the ability and commitment to successfully defend not only your simple assault, harassment, terroristic threat or other criminal charges but also the temporary restraining order that was filed against you.
If you have been charged with domestic violence, consulting with an experienced domestic violence defense attorney can help you understand your rights, be reunited with your family, and get through this stressful time. Call The Law Offices of Jonathan F. Marshall at 732-450-8300 for a free consultation with one of our Sea Bright domestic violence lawyers immediately.
Domestic Violence Charges in Sea Bright
Pursuant to New Jersey statute N.J.S.A. 2C:25-19, domestic violence refers to a range of criminal offenses when they are perpetrated against a family member, household member, or anyone with whom you share an intimate relationship, including current or former girlfriends and boyfriends, current or former spouses, parents and step-parents, children and stepchildren, full and half-siblings, grandparents and grandchildren, current or former roommates, and anyone with whom you have a child in common.
Examples of criminal offenses that may constitute an act of domestic violence include:

Harassment;
Stalking;
Sexual assault;
Simple Assault
Aggravated Assault
Criminal trespass;
Homicide;
Terroristic threats;
Kidnapping;
Criminal restraint;
False imprisonment;
Criminal mischief;
In New Jersey, law enforcement officers are allowed to arrest you for allegations of domestic violence, even if there is no warrant for your arrest, as long as they reasonably believe that domestic violence may have taken place. This is because domestic violence allegations are taken seriously and law enforcement would rather remove an innocent person from the scene of the alleged incident than risk the situation becoming more dangerous and resulting in more severe consequences for the alleged victim.
Furthermore, after you are released from custody, you will not only typically face a criminal charge in the Sea Bright Municipal Court (e.g. simple assault, harassment, etc.) or at the Monmouth County Superior Court (i.e. if the offense is indictable such as aggravated assault, stalking or terroristic threat) but also a temporary restraining order. A restraining order bars you from having any contact with the alleged victim, even if you are married and the restraining order creates hardships for your children. Whether the temporary restraining order will become final will hinge on the outcome of a final restraining order hearing that is typically conducted with two weeks at the Monmouth County Superior Court in Freehold New Jersey.
A restraining order is a serious judicial order, and if you are found violating a restraining order, you can lose any plea bargaining leverage you may have. In addition, you will face a new and equally serious charge for violating the restraining order.
The Prosecution's "No-Drop" Policy
Domestic violence charges are complicated because of the various degrees of domestic violence offenses and the "no-drop" policy followed by New Jersey state prosecutors. Prosecutors take every precaution to ensure the safety of alleged victims of domestic violence and are, therefore, very reluctant to allow domestic violence charges to be dropped.
This means you may be prosecuted for domestic violence even if you are in an otherwise loving marriage and only had one petty argument with your spouse that lead to allegations of domestic violence. Your spouse may not even want any charges to be filed or any protection order placed on you. However, the prosecutors will often continue to pursue charges against you even if your spouse doesn't want to. This is why we prepare every case, from the beginning, as if its going to trial, while continuing to push for it to be dismissed.
Sea Bright Restraining Order Defense Lawyer
A conviction for domestic violence carries heavy consequences, and it is important to protect your rights and to resolve the case with the least amount of damage. Hiring the best defense lawyer you can identify is going to significantly increase the potential for you mitigating your exposure. Consult with the attorneys at The Law Offices of Jonathan F. Marshall to discuss how your particular case can be best managed, as well as, how you can get the restraining order lifted or the charges amended or dismissed. The lawyers on our team will help you build a strong defense in order to avoid a conviction and/or reduce the criminal penalties and other consequences that can result from a domestic violence charge. Call us at 732-450-8300, or email us to receive the information you need from an accomplished attorney.
Related Sea Bright Legal Resource Pages & Posts
Sea Bright NJ Aggravated Assault Attorneys