Charged With Simple Assault in Sea Bright New Jersey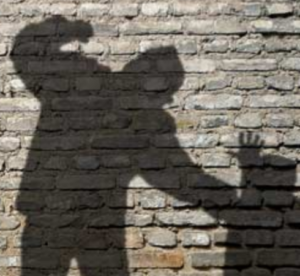 Contact Our Former Monmouth County Prosecutors To Defend You
A simple assault charge in Sea Bright or just about anywhere can be very traumatic especially if you feel the offense is unwarranted. The Sea Bright simple assault lawyer at our firm can help you mount an effective defense an assault charge so that you avoid penalties and collateral consequences (e.g. criminal record). Whether you were charged as a result of alleged incident of domestic violence, a bar fight, conflict at a youth sporting event or another scenario, a savvy criminal attorney on our staff will help you build a strong defense and clear your name.
At The Law Offices of Jonathan F. Marshall, our attorneys are former prosecutors and veteran litigators who understand that good people sometimes make bad decisions and wind up on the wrong side of the courtroom. They also appreciate that police and private complainants can over-reach in filing an offense for simple assault. We can help you make it right and allow you to get back on track. If you were arrested in Sea Bright for simple assault, take advantage of a free consultation with one of our lawyer now by calling 732-450-8300.
Sea Bright NJ Simple Offense
In New Jersey, a simple assault charge involves an individual attempting to cause or causing bodily injury to another. Under N.J.S.A. 2C:12-1a, a person may be convicted of simple assault if they:
Knowingly, purposely, or recklessly cause bodily injury to another person;
Negligently cause injury to another person with a deadly weapon; or
Place another person in reasonable fear of bodily injury.
A Simple assault charge in Sea Bright, New Jersey is a disorderly persons offense (a misdemeanor) that will be handled in the Sea Bright Municipal Court, located at 315 East Main Street, Oceanport, NJ 07757 Telephone: 732-222-6517 or 732-222-8222.
If convicted of simple assault, you will be facing a maximum fine of $1,000, up to six months in a county jail, possible suspension of your driver's license, and a permanent criminal record. A simple assault may also be the basis for a restraining order being filed against you when it arises out of an incident of domestic violence.
Downgrades and Diversions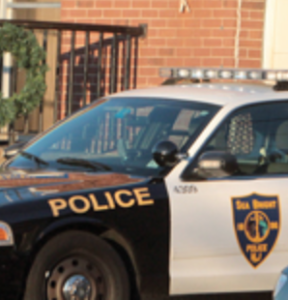 A simple assault charge in Sea Bright can be downgraded to a petty disorderly person offense when it is the result of a mutually agreed to fight. If found guilty of a petty disorderly persons offense, you will face a maximum fine of $500 and up to 30 days in a county jail.
A charge under 2C:12-1a can also be downgraded to a municipal ordinance, for example, Sea Bright Borough Ordinance 91-2 (e.g. disorderly conduct and assault related behavior). You are subject to a maximum fine for this violation of $1,250 and up to 90 days in jail if convicted of a municipal ordinance in Sea Bright. The major benefit of a downgrade to an ordinance is avoidance of a criminal record.
You can also avoid a record for simple assault, including a finding of domestic violence based on commission of a simple assault, by gaining admission into the diversion program known as Conditional Dismissal. A defendant must be a first time offender and complete a year of probation in order to secure this relief.
Enhancement of a Simple Assault Offense
A simple assault offense in Sea Bright can be enhanced to aggravated assault, which is an indictable crime (a felony) of the fourth degree or third degree, if the victim is police officer, teacher, firefighter, emergency medical technician (EMT), etc. who was in the course of performing their official duties. For more information on this subject refer to Aggravated assault on a Police Officer.
Defending a Simple Assault Charge in Sea Bright New Jersey
Common defenses to a simple assault charge in New Jersey include:
Self-defense
Defense of others
Mutual fighting
You have the right to use force to defend yourself when your life is threatened. Likewise, you have the right to use physical force to defend others who are being attacked or threatened with bodily harm. Otherwise, you may claim a mutual fighting defense to get a simple assault charge downgraded to a lesser offense.
Furthermore, if you got into a scuffle with someone at a nightclub or bar and you are charged with assaulting that person, you may potentially file a simple assault charge against them as well. This can potentially result in you entering into a mutual agreement with the other party to dismiss the charges against each other.
In another example, if you have been charged with simple assault stemming from a domestic dispute with your girlfriend, and she is unwilling to testify, and there were no other witnesses to the alleged assault, the state may not be able to prove the charges against you beyond a reasonable doubt and may have to drop the charges.
Sea Bright Simple Assault Attorney
It should be clear from this article that a simple assault offense in Sea Bright Municipal Court can have serious ramifications. A skilled and aggressive defense attorney is exactly what you need to guide you through the court system. A lawyer who is highly accustomed to litigating simple assault charges and is familiar with the municipal court in Sea Bright is equipped to navigate this process so that you reach the best outcome possible. The lawyers at The Law Offices of Jonathan F. Marshall possess this level of skill with over 100 years of combined experience defending clients charged with simple assault throughout Monmouth County, including in Sea Bright Municipal Court. If you or a loved one was arrested or is otherwise facing a simple assault in Sea Bright, NJ, call our criminal defense firm at 732-450-8300 to speak to one of our accomplished attorneys immediately.
Additional Sea Bright Legal Resource Pages & Posts To Assist You