Charged With Assault on a Police Officer, Causing Serious or Significant Bodily Injury or Another Form of Aggravated Assault in Sea Bright New Jersey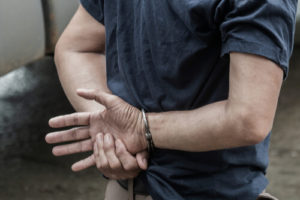 Criminal charges for aggravated assault are unfortunately more prevalent in Sea Bright New Jersey than in most area municipalities. There is no doubt that the high volume of alcohol consumption in the borough is a major factor in so many second degree, third degree and fourth degree Sea Bright aggravated assault offenses. Whether you landed on this page because of an alleged assault on a police officer, a fight that resulted in serious or significant bodily injury to another or based on an assault with a deadly weapon, a conviction under N.J.S.A. 2C:12-1b has severe consequences that warrant your hiring a skilled attorney.
Here at The Law Offices of Jonathan F. Marshall, we can offer representation from eight criminal attorneys that make up the largest defense team in Monmouth County. Most of the lawyers are also former prosecutors that know what it takes to defend an aggravated assault case most effectively. If you would like to speak to a lawyer on our staff who has extensive experience representing clients charged with aggravated assault in Sea Bright or elsewhere, contact our office at 732-450-8300.
Sea Bright Aggravated Assault Offense
The New Jersey Aggravated Assault Law is set forth in subsection b of N.J.S.A. 2C:12-2. An individual can face a Sea Bright aggravated assault offense under this statute if they:
Commit a simple assault on a police officer, teacher, EMT or other public employee protected under 2C:12-1b(5)
Attempt or cause serious bodily injury or significant bodily injury to another person
Attempts or causes bodily injury with a deadly weapon
Points a firearm at a police officer or another person
Causes bodily injury to another while eluding the police
Depending on the circumstances under which the Sea Bright aggravated assault occurred, you can face a fourth degree, third degree or even second degree crime. All of these grades offense are indictable crimes that must be directed to the Monmouth County Superior Court for resolution. Sea Bright Municipal Court lacks authority to decide an aggravated assault case.
Penalties for Aggravated Assault in Sea Bright
A second degree aggravated assault conviction results in 5-10 years in prison and a fine of up to $150,000. This grade of aggravated assault also triggers the No Early Release Act ("NERA") which mandates that an individual serve at least 85% of his/her term of imprisonment before becoming eligible for parole. A third degree aggravated assault charge carries up to 5 years in prison and fine of up to $15,000. Fourth degree aggravated assault can land someone in prison for up to 18 months and result in their being fined up to $10,000.
Aggravated Assault Lawyers in Sea Bright New Jersey
Failure to avoid a conviction for aggravated assault in Sea Bright can clearly have catastrophic ramifications. Hiring an accomplished attorney is probably the best tool you possess to escape the pitfalls of such a charge. This is what the lawyers at The Law Offices of Jonathan F. Marshall can provide to help you reach the very best outcome in your Sea Bright aggravated assault case. Call us at 732-450-8300 to speak to lawyer about your 2C:12-1b charge. Initial consultations with our attorneys are always free so do not hesitate to contact us.
Additional Sea Bright Pages & Posts To Assist You