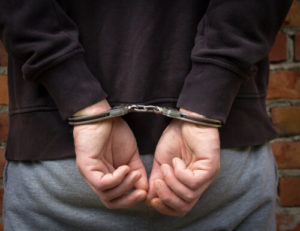 The Borough of Sea Bright has plenty of disorderly conduct charges filed every year with the greatest percentage in the summer. Many of these offenses stem from alcohol consumption in local bars, restaurants, beaches and even on boats. If you have been accused of disorderly conduct because you allegedly engaged in improper conduct, used offensive language or for any other reason, you should definitely hire an experienced attorney. The judge in Sea Bright Municipal Court takes unruly conduct and behavior very serious and does not hesitate to impose penalties for those who are convicted. It is therefore in your interest to secure representation from a lawyer who is extremely familiar with this venue and the defense of a disorderly conduct offense. The attorneys at our firm, The Law Offices of Jonathan F. Marshall include several former prosecutors and a team with over 100 years of combined experience. We are equipped to insure you avoid a guilty finding. For a free consultation, call our Red Bank Office at 732-450-8300 for immediate assistance.
Charged With Disorderly Conduct in Sea Bright NJ
A Sea Bright disorderly conduct offense can arise in one of two forms. You may be charged with this violation in accordance with N.J.S.A. 2C:33-2 of the New Jersey Criminal Code or under Chapter 91 of the Sea Bright Municipal Code. The major distinction between the laws is that the former results in a criminal record whereas the latter is a ticket/summons which is not much different that a noise or littering charge. The overwhelming majority of disorderly conduct charges filed by the Brielle Police are written under 2C:33-2. This statute makes it a disorderly persons offense to: (1) engage fighting, threatening, violent or tumultuous behavior; (2) create a hazardous or physically dangerous condition by any act which serves no legitimate purpose of the actor; or (3) use unreasonably loud and offensively course or abusive language in a public place for the purpose of offending another person or in reckless disregard of the probability it would do so.
The second variety of disorder conduct, one brought under Chapter 91 of the Sea Bright Code, is much more extensive in terms of what results in a violation. In this regard, Section 91-2 sets forth eighteen (18) ways in which someone can commit disorderly conduct under the municipal code including:
A. Soliciting sexual misconduct in any form;
B. Common thieves, burglars and pickpockets;
C. Carrying weapons like a picklock, key, crow, jack, bit, pistol, hanger, cutlass, bludgeon or other offensive or dangerous weapon;
D. Malicious injury to property;
E. Unlawful dumping;
F. Injuring school property;
G. Giving false alarm of fire;
H. Damaging or disturbing private property;
I. Signs being erected with proper approval;
J. Damaging property;
K. Misinterpretation of age;
L. Act of graffiti;
M. Fighting and other brawling;
N. Interference with law enforcement officer;
O. Nudity and undress;
P. Littering and wastepaper;
Q. Driving over fire hose;
R. Urinating or defecating in public.
In terms of penalties that may be imposed for disorderly conduct, you can be sentenced to up to six (6) months in the county jail and face a fine as high as $1,000. You will also have a criminal record if the conviction is under N.J.S.A. 2C:33-2.
Sea Bright Disorderly Conduct Lawyer
A disorderly conduct charge in Sea Bright certainly is not as minor as most people think. The consequences of your failure to gain an acquittal or downgrade can be lasting. There is far beyond a fine that will negatively effect you if you are unsuccessful since the record of conviction will follow you around for year to come. Every potential employer will see that you violated the law. This is a major reason why you need to hire a lawyer with the skill to make sure you avoid a negative outcome. The lawyers at The Law Offices of Jonathan F. Marshall have these abilities. Call us at 732-450-8300 to learn how we can achieve this objective on your behalf.
Additional Sea Bright Criminal Resource Pages & Posts