Charged With Possession of 50 Grams or Less of Marijuana or Fourth Degree Possession of Marijuana in Sea Bright New Jersey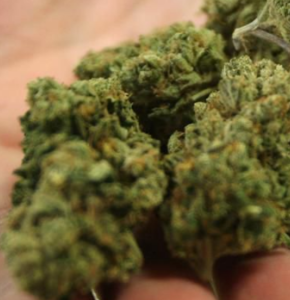 Our Former Monmouth County Prosecutors & Skilled Lawyers Are Ready To Defend Your Sea Bright Marijuana Possession Offense
You may have fallen into the trap of believing that a marijuana possession offense in Sea Bright New Jersey or elsewhere in New Jersey is nothing of concern. The fact is, however, that even a Sea Bright disorderly persons offense for possession of 50 grams or less of marijuana can cause significant problems. This is why you should consult with a knowledgeable Sea Bright Criminal Attorney immediately if you have been charged with possession in the borough.
Our defense lawyers have defended thousands of marijuana cases and were frequently able to avoid a conviction and ensure that future of our clients are clean. The success of the attorneys at The Law Offices of Jonathan F. Marshall comes from over a century of combined experience defending marijuana possession charges in Sea Bright Municipal Court and other locations in Monmouth County. In most cases, the lawyer defending your possession of marijuana case will also be a former prosecutor. Call 732-450-8300 to discuss your case with a skilled attorney free of charge.
Sea Bright Marijuana Possession Charge
Under New Jersey statute, N.J.S.A. 2C:35-10, possession of less than 50 grams of marijuana is a disorderly persons offense (a misdemeanor). A disorderly persons offense for possessing or using marijuana falls squarely within the jurisdiction of Sea Bright Municipal Court is punishable by up to six months in jail and a fine of up to $1,000. Conviction also results in a misdemeanor criminal record that can effect your ability to secure employment, a professional license or maintain immigration status.
If you are caught in possession of more than 50 grams of marijuana, you may be charged with a fourth-degree crime (a felony), that must be directed to the Monmouth County Superior Court for resolution. You will also face an indictable crime if you were found to possess more serious drugs, for example, cocaine, Xanax, LSD, synthetic marijuana or over 5 grams of hashish. The penalties for fourth degree possession of marijuana includes a fine of up to $25,000 and up to 18 months in jail. You will also be left with a felony criminal record.
In addition, whether you are charged with a disorderly persons offense or an indictable crime, you may lose your driving privileges for 6-24 months. Furthermore, if you are caught with marijuana in a school zone, all of the penalties will be enhanced.
Being charged with any drug crime will also result in a number of other collateral consequences. First of all, if you are convicted, the judge can sentence you to community service, drug counseling, a drug and alcohol evaluation, random drug and alcohol screening, and/or probation.
Furthermore, many professional licenses, whether you are a doctor, pilot, plumber, or electrician can be revoked if you are convicted of possession of marijuana, which can have profoundly detrimental affect on your ability to work. What's more, your academic scholarships and college admissions applications can also be negatively affected by a possession of marijuana conviction.
Defenses to Marijuana Possession in the Borough of Sea Bright

Fortunately, there are many possible defenses to a possession of marijuana charge that can result in the charge being downgraded or dismissed. You can challenge an illegal motor vehicle stop, search or even the seizure and testing of the marijuana. But, even if the case against you is fairly strong, an experienced defense attorney may be able to defend the case in a way that will avoid a conviction, suspension of your driver's license, revocation of your professional license, and/or loss of your scholarships.
If you are a first offender, you may be eligible for a Conditional Discharge. This is a diversionary program in which you are allowed to pay some fines and be placed on probation for a period of six months to a year, at the end of which, your charges will be dismissed, as long as you have fulfilled all of the conditions of your probation. A similar program known as Pretrial Intervention applies where the possession of marijuana offense involves over 50 grams. You can only use conditional discharge or pretrial intervention (as it is called for felony charges) one time. After you have been admitted, you can never utilize a diversion again. This is why our skilled lawyers explore all possible defenses to avoid using your one opportunity for a diversion.
Marijuana Possession Defense Lawyer in Sea Bright
If you or a loved one has been charged with marijuana possession in Sea Bright, New Jersey, contact The Law Offices of Jonathan F. Marshall to speak to a knowledge defense lawyer immediately. An attorney who has appeared in Sea Bright Municipal Court and at the Monmouth County Superior Court on countless marijuana cases is available 24/7 to provide a free consultation. Call 732-450-8300 to speak to attorneys with the know-how to thoroughly defend your Sea Bright possession of marijuana case. Lawyers are ready to take your call and answer your questions without obligation now.
Additional Sea Bright Resource Pages & Posts To Assist You