Charged With Distributing, Selling or Possession With Intent to Distribute Marijuana, Cocaine, LSD, Mushrooms, Heroin, Xanax or Another Form of CDS in Sea Bright New Jersey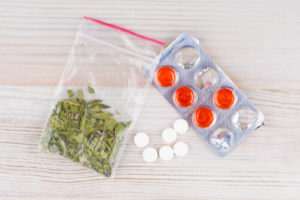 Contact Our Former Prosecutors & Skilled Attorneys For Immediate Assistance Defending Your Drug Distribution Offense
A person who furnishes a controlled dangerous substance (CDS) for money or any other reason to another individual in Sea Bright or elsewhere can be charged with CDS distribution. This offense is also commonly referred to as possession with intent to distribute (i.e. "intent to distribute") and distributing/selling drugs. Irrespective of whether the CDS is marijuana, cocaine, heroin, Xanax, LSD, mushrooms or some other form, a conviction for this conduct can land you in prison for years. This is one of the main reasons why you absolutely need to hire an accomplished criminal lawyer if you were arrested for drug distribution in Sea Bright.
When you have been charged with distribution of CDS, you need the insight of a seasoned attorney so that you have the opportunity to avert a conviction that you are detailed by law. A savvy defense lawyer will be able to dissect the facts surrounding all aspects of the case so that the search and seizure and any other defenses may be persuasively presented.
The lawyers at our firm, The Law Offices of Jonathan F. Marshall have the qualifications to more than capably defend you against Sea Bright drug distribution charge. Most of our attorneys are former prosecutors, including a Drug Task Force Director, so you know we have extensive experience handling cases involving distribution and possession with intent to distribute cocaine, oxycodone, hydrocodone, ecstasy and other CDS. You should also know that our team of defense lawyers have been practicing in Sea Bright and the rest of Monmouth County for well over 100 years combined.
To speak to a lawyer immediately in a free initial consultation, contact our Criminal Office in Red Bank. An attorney is available 24/7 at 732-450-8300.
Sea Bright CDS Distribution Offense
It is unlawful under N.J.S.A 2C:35-5 to knowingly or purposely distribute CDS, or to possess an illegal drug with the intent to distribute. The severity of the penalties for violating this law depend on the circumstances involved, in particular, the type of controlled substance and quantity distributed, sold or possessed with intent to distribute. The chart below outlines the grading and penalties:
Grade of Offense
Quantity
Fine
Imprisonment
First Degree
-5 Ounces or More of MDMA (Molly/Ecstasy), Cocaine, Heroin or Methamphetamine
-100 Milligrams or More of LSD
-25 Pounds or More of Marijuana
$500,000 ($300,000 for Marijuana & Methamphetamine)
10-20 Years
Second Degree
-At Least One-Half Ounce but Less Than 5 Ounces of Heroin, Cocaine, MDMA or Methamphetamine
-Less Than 100 Milligrams of LSD
-100 or More Dosage Units of a Prescription Drug
-At Least 5 Pounds But Less Than 25 of Marijuana
-One Ounce or More of Another Schedule I or II CDS
$150,000 ($300,000 for Prescription Legend Drugs)
5-10 Years
Third Degree
-Less Than One-Half Ounce of Heroin, Cocaine, MDMA or Methamphetamine
-At Least 5 But Less Than 100 Dosages of a Prescription Legend Drug
-At Least an Ounce But Less Than 5 Pounds of Marijuana
-Other Schedule I, II, III or IV CDS
$75,000 ($25,000 for Marijuana & Other Schedule I, II, III & IV CDS; $200,000 for Prescription Drugs)
3-5 Years
Fourth Degree
-Less Than One Ounce of Marijuana
-4 or Fewer Dosage Units of Prescription Drugs
-Schedule V CDS
$15,000
Up to 18 Months
What's more, if you are caught distributing a CDS within 1,000 feet of a school zone, you will be exposed to enhanced penalties, including a mandatory minimum period of incarceration and an additional fine of up to $150,000. Similar escalation in risks occurs when someone distributes drugs within 500 feet of a public park or housing project.
Defending a Sea Bright CDS Distribution Charge
If you have been charged with CDS distribution, there are a number of defenses that a skilled defense attorney can use to get your case downgraded or dismissed. To start with, if you were pulled over in a motor vehicle, and can show that the officer had no legal right to pull you over in the first place, any evidence seized during the illegal traffic stop could be thrown out, based on the "fruit of the poisonous tree" doctrine. This can ultimately result in the case being dismissed.
Another option is to challenge the search. The officer must have had a valid reason to search your car. Were there drugs in plain view? Did you consent to the search? Did the officer have a search warrant? Was the search warrant valid? If the search was invalid on any procedural ground, the case may be dismissed.
Lastly, the fact that you were in possession of a large quantity of a CDS doesn't mean that you were distributing. Is there any other evidence to prove that you were distributing the drug, as opposed to simply using it? If the prosecutor cannot prove beyond a reasonable doubt that you were distributing, the charge will have to be downgraded to simple possession, which is a lesser offense.
Sea Bright NJ Drug Distribution Defense Lawyers
At The Law Offices of Jonathan F. Marshall, our top-notch CDS defense lawyers will battle the prosecution so that your chance of an acquittal is maximized. This may require a motion to suppress or another pretrial strategy to secure a dismissal. Another option is a thorough dismantling of the case so that a favorable plea can be negotiated. The point is that our attorneys will do whatever is necessary to get you the best result possible. An attorney with the tools to help you is available around the clock if you contact our Red Bank Offense. Call 732-450-8300 to speak to a lawyer now.
Related Sea Bright Pages & Posts To Assist You