Charged With Aggravated Assault in Wall New Jersey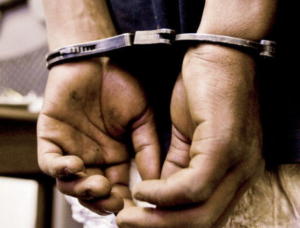 The Former Wall Township Prosecutor Is Ready To Defend You
Whether the result of an incident of alleged domestic violence, physical altercation with a police officer, fight that resulted in serious injury to another person, a Wall aggravated assault offense is a serious charge that requires the assistance of a savvy defense lawyer. Here at The Law Offices of Jonathan F. Marshall, our attorneys have considerable experience defending Wall assault charges. We have not only represented clients charged with simple assault and aggravated assault in Wall for over a century but also employ lawyers who have served as prosecutors in the township. If you are interested in speaking to an attorney who has the knowledge and skill to succeed in defending your second degree, third degree or fourth degree aggravated assault, contact our Wall Office at 732-449-2292 for a free consultation.
Aggravated Assault Charge in Wall Township New Jersey
An aggravated assault charged in Wall Township New Jersey always stems from N.J.S.A. 2C:12-1b. There are approximately eleven (11) scenarios under which an aggravated assault offense can arise under this law. The severity of the penalties depends on the grade of aggravated assault charged. The most serious variety is second degree aggravated assault that carries 5-10 years in prison and a fine of up to $150,000. The No Early Release Act also applies to this form of aggravated assault and this sentencing provision requires that a defendant serve as least 85% of their sentence before being eligible for parole. A third degree aggravated assault, the most common variety in Wall, carries up to 5 years in prison and a fine that can reach $15,000. The lowest grade of Wall New Jersey aggravated assault is a fourth degree crime. Penalties for fourth degree aggravated assault include a fine of up to $10,000 and up to 18 months in prison.
You can find detailed discussions on each of the eleven varieties of aggravated assault that someone can face in Wall New Jersey, including assault on a police officer, in N.J.S.A. 2C:12-1b. You can also refer to the following pages for additional information on this subject:

Aggravated Assault On A Police Officer
Aggravated Assault for Serious Bodily Injury
Aggravated Assault with a Deadly Weapon
Aggravated Assault on a Teacher
Aggravated Assault for Significant Bodily Injury
Simple Assault Involving a Police Officer. The most frequently arising form of aggravated assault in Wall and just about everywhere else in Monmouth County arises when simple assault is committed on a police officer. Typically, a simple assault is a disorderly persons offense that falls under the authority of Wall Municipal Court. When the victim is a member of a protected class set forth in 2C:12-1b(5) such as a Wall police officer, teacher or EMT, the incident is enhanced to a felony offense, namely aggravated assault.
Diversion. Pretrial Intervention allows a first time offender facing a fourth degree crime or third degree crime to avoid the penalties set forth in 2C:12-1b. An individual is ineligible for PTI if they are facing a second degree crime under 2C:12-1b. The prosecutor must either consent to admission when this is the grade of aggravated assault. An individual must perform at least one year of probation in order to successfully complete the program.
Aggravated Assault Defense Attorney in Wall New Jersey
A charge for aggravated assault in Wall or any other municipality in Monmouth County is a serious matter. You will need a savvy defense attorney at your side when you appear at the Monmouth County Superior Court in Freehold if you want to assure that your interests are fully protected. The attorneys at our defense firm have the pedigree you need to serve you in this capacity. The lawyers on our team have defended countless individuals against aggravated assault charges at the county courthouse and are ready to do what it takes to reach a success outcome of your Wall New Jersey offense. You are encouraged to contact us at 732-449-2292 for a free consultation with one of our attorneys anytime 24/7.
Related Wall New Jersey Pages & Posts That May Interest You