The Former Prosecutor Of Wall Is Ready To Defend You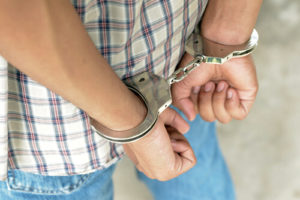 A catch-all offense that arises quite a bit in Wall Township is disorderly conduct. This charge is issued in a wide variety of scenarios and is intended to target language or behavior that creates a breach of peace. N.J.S.A. 2C:33-2 is drafted to capture a broad range of disruptive incidents. If you were charged with disorderly conduct in Wall New Jersey, our firm can provide representation that will allow you to avoid a conviction. The attorneys at The Law Offices of Jonathan F. Marshall, embody the largest criminal defense team in Monmouth County and includes a staff of former prosecutors with over 100 years experience fighting Wall disorderly conduct charges. We also happen to employ two lawyers who have formerly served as prosecutor in Wall. To speak to a lawyer anytime 24/7 in our Wall Office, call 732-449-2292. Initial consultations are free of charge.
Disorderly Conduct Offense in Wall Township
N.J.S.A. 2C:33-2 sets forth the those circumstances under which an individual commits disorderly conduct. A violation can result from either "improper behavior" or use of "offensive language". The statute provides in this regard that:
a. Improper behavior. A person is guilty of a petty disorderly persons offense, if with purpose to cause public inconvenience, annoyance or alarm, or recklessly creating a risk thereof he:
Engages in fighting or threatening, or in violent or tumultuous behavior; or
Creates a hazardous or physically dangerous condition by any act which serves no legitimate purpose of the actor.
b. Offensive language. A person is guilty of a petty disorderly persons offense if, in a public place, and with purpose to offend the sensibilities of a hearer or in reckless disregard of the probability of so doing, he addresses unreasonably loud and offensively coarse or abusive language, given the circumstances of the person present and the setting of the utterance, to any person present.
A conviction under either of these sections is a disorderly persons offense. You will have a criminal record and face serious penalties that include a fine of up to $1,000 and the possibility of a county jail sentence that can reach six (6) months. The good news is that our Wall Criminal Lawyers can avoid these consequences in the overwhelming percentage of disorderly conduct cases.
Wall Disorderly Conduct Attorney
The biggest advice our firm can provide is to encourage you to contact an attorney who is knowledgeable in the defense of this offense and the municipal court in Wall Township. The team at The Law Offices of Jonathan F. Marshall possesses the qualifications you need and is ready to assist you any time of day or not. For an immediate free consultation with an attorney on our staff, call our Office in Wall at 732-449-2292.
Additional Wall New Jersey Legal Resources You Can Browse
Wall Obstructing the Administration of Law