Charged With Shoplifting, Issuing a Bad Check, Burglary, Theft of Services, Receiving Stolen Property, Credit Card Theft or Another Theft Offense in Holmdel New Jersey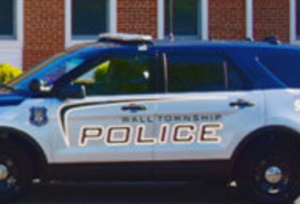 The Former Prosecutor of Wall Township Is Ready To Defend You
A conviction for any form of theft offense in Wall New Jersey can severely impact your future so it is always wise to retain a skilled lawyer when charged with a criminal violation like shoplifting, credit card theft, writing/issuing a bad check, receiving stolen property or burglary. Employers, licensing boards, immigration and other entities tend to take a strong view when it comes to charges involving allegations of stealing and this is on top of the impact of the penalties that are triggered for the offense. An accomplished defense attorney can mitigate against these negative consequence by ensuring that you have every chance of an acquittal or favorable downgrade. The lawyers at The Law Offices of Jonathan F. Marshall have vast experience spanning a combined 100 years plus years defending theft charges arising in the Wall Township and other municipalities in Monmouth County. To speak to one of the attorneys on our staff immediately, contact our Wall Office at 732-449-2292.
Wall Theft Offenses
Wall theft offenses can result in someone being charged with a disorderly persons offense or an indictable crime. A theft offense that falls under the grade of a disorderly persons offense falls under the jurisdiction of Wall Municipal Court. A crime of the fourth degree, third degree, second degree or first degree can only be dealt with at the Monmouth County Superior Court in Freehold New Jersey. Theft charges falling within these grades include:

Bad Checks (e.g. writing or issuing a check that is returned for insufficient funds or a closed account)
Shoplifting
Theft of Services
Theft by Deception
Burglary
Receiving Stolen Property
Credit Card Theft or Fraud
Robbery
Identity Theft
Obtaining CDS by Fraud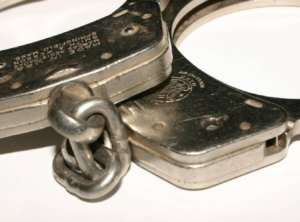 The grading of most theft cases typically hinges on the amount of property or money allegedly stolen. When the value is less than $200 as is often the situation in a matter like shoplifting in Wall New Jersey, it is a disorderly persons offense that is heard in Wall Township Municipal Court. A theft results in a fourth degree crime when it involves property with a value of at least $200 but less than $500. It is a third degree crime if a theft (e.g. bad check) involves an item(s) with a value of at least $500 but less than $75,000. A theft or fraud that results in a loss or intended loss of $75,000 or more (e.g. theft by deception) results in a second degree crime. In some cases, a charge will be graded based on factors other than dollar amount such as burglary, credit card theft and robbery.
Penalties for Theft in Wall Township NJ
The penalties for those convicted of theft in Wall Township vary depending on the grade of violation. A disorderly persons offense for shoplifting, writing a bad check or other offense result in a fine of up to $1,000 and up to 6 months in the county jail. A fourth degree crime for receiving stolen property or other theft charge carries up to a $10,000 fine and 18 months in prison. A third degree crime for burglary, theft by deception or the like triggers a fine of up to $15,000 and 3-5 years of imprisonment. A fine of up to $150,000 and 5-10 years of incarceration apply when someone is convicted of second degree robbery or another form of theft falling within this grade.
Diversion Programs. An individual can avoid the penalties previously described if they secure admission into Pretrial Intervention or Conditional Dismissal. A probationary period of one year typically must be completed by a first time offender admitted into either program.
Theft Offense Attorney in Wall New Jersey
Do not make the common mistake of viewing a theft offense lightly and trying to defend your case without the benefit of an accomplished attorney. Failure to secure an acquittal/downgrade can truly be devastating to your ability to obtain a job, a professional license or maintain your immigration status. A skilled lawyer can ensure that you avoid negative ramifications such as these. The lawyers at The Law Offices of Jonathan F. Marshall have precisely what you need in this regard with a team of either with over a century of combined experience. Call 732-449-2292 to speak to one of our attorney in a free consultation now.
Additional Wall Legal Resource Pages & Posts