The Former Prosecutor of Wall Is Ready To Defend You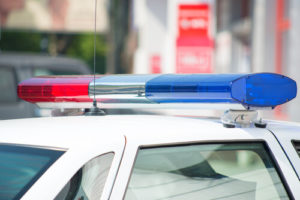 A common disorderly persons offense heard in Wall New Jersey is simple assault. Although this charge is a misdemeanor in nature, a conviction results in a criminal record that cannot be removed from your record for a minimum of five years. You are also exposed to significant penalties, including the possibility of jail, if you plead or are found guilty of disorderly conduct in Wall Township Municipal Court. Our Wall NJ Criminal Attorneys include two who formerly served as prosecutor in this township and a team that has over 100 years of combined experience. To speak to a lawyer on our staff anytime 24/7, contact our Wall New Jersey Office at 732-449-2292. An attorney is ready to provide a free consultation now.
Simple Assault Offense in Wall Township New Jersey
Every simple assault offense issued in Wall Township arises out of N.J.S.A. 2C:12-1(a). Simple assault is committed if you: (1) attempt to cause or purposely, knowingly or recklessly cause bodily injury to another person; (2) negligently cause bodily injury to another person with a deadly weapon; or (3) attempt by physical menace to put another in fear of imminent serious bodily injury. A violation of the simple assault law is a disorderly persons offense except when the altercation is the result of mutual consent. Then the charge is a petty disorderly persons offense.
Penalties for Disorderly Conduct. The court may impose serious penalties if you are convicted of disorderly conduct in Wall including a fine of up to $1,000 for a disorderly persons offense and $500 for a petty disorderly persons offense. The potential jail term is up to 6 months for a disorderly persons offense and up to 90 days for a petty disorderly persons offense.
Simple Assault on a Police Office or Other Protected Official. If the simple assault involves a victim who is among a protected class, the offense mushrooms into aggravated assault. Police officers, school teachers and other public officials set forth in 2C:12-1(b)(5) fall under this heightened protection.
Wall Simple Assault Defense Attorneys
If you were arrested for simple assault as the result of an incident of alleged domestic violence, a bar fight, dispute with a neighbor, or any other reason, hiring a knowledgeable lawyer is something that you should strongly consider. Too many individuals underestimate the severity of this charge only to learn just how stiff penalties can be. Skilled defense attorneys like those at Marshall & Bonus can insure that you are not left with such an aftermath. In fact, our lawyers are able to avoid a conviction for disorderly conduct in most cases which we handle in the municipal court of Wall Township. To speak to an attorney immediately, call 732-449-2292 for a no obligation consultation.
Additional Wall New Jersey Legal Resources You Can Browse