Holmdel NJ Aggravated Assault Arson Defense Attorney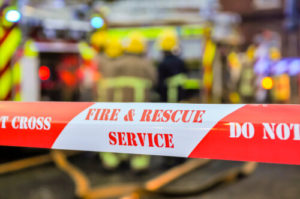 The New Jersey Legislature amended the aggravated assault law in 1997 to provide for an offense that arises if an emergency services worker is injured as a result of someone committing arson. The charge applies to both fires and explosions that are intentionally ignited. If you were arrested in Holmdel or another town in Monmouth County for causing injuries to firemen, EMT or other works as a result of setting a fire, call our Red Bank Office or Freehold Office for a free consultation. Our attorneys are long time fixtures in the county and some have even served as prosecutors in the jurisdiction. We have handled hundreds of N.J.S.A. 2C:12-1(b) charges and are prepared to defend you if you were arrested in Atlantic Highlands, Brielle, Aberdeen, Keyport, Little Silver or another municipality. Call us now to speak to a skilled criminal lawyer.
New Jersey Aggravated Assault Law: Causing Injury To Emergency Worker As A Result of Arson
This offense is set forth at N.J.S.A. 2C:12-1(b)(8) and makes it a second degree or third degree crime to cause injury to emergency personnel as a result of arson. Victims qualifying for this protection include paid or volunteer fireman, any person engaged in emergency first-aid or medical services and any law enforcement officers. These individuals must be providing fire suppression, rescue, or first aid, or other necessary assistance in conjunction with an intentionally set fire or explosion in order for this offense to arise. A violation of this section of the aggravated assault law results in a second degree crime if the fireman or other emergency worker sustains significant bodily injury or serious bodily injury. If he/she sustains bodily injury, the charge is third degree aggravated assault. An individual convicted of this offense faces 3-5 years in prison for the third degree variety and and 5-10 years for the second degree. The maximum fine is $15,000 and $150,000, respectively.
Manasquan Aggravated Assault Lawyers for Injuries Sustained In An Arson
Manasquan NJ has several fire stations and a first aid squad to serve the borough. Whether a fire or explosion is the result of an accident or intentional, these firemen and EMTs are dispatched and serve those in need. If they sustain injury in Manasquan as a result of a fire or explosion that is intentionally set, the arsonist is subject to an indictable criminal charge. Our lawyers defend those accused of criminal acts like these throughout Monmouth County including in Manasquan, West Long Branch, Union Beach, Red Bank and Millstone. Call us for immediate assistance if you have been charged with aggravated assault under N.J.S.A. 2C:12-1(b)(8).