Charged With Simple Assault, Aggravated Assault, Harassment, Terroristic Threat, Resisting Arrest, Bias Intimidation or Another Assault Related Offense in Asbury Park New Jersey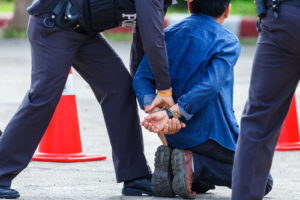 Former Prosecutors & Accomplished Monmouth County Criminal Lawyers In Our Asbury Park Office Are Ready To Provide A Free Consultation
There are a host of assault related offenses that an individual can be charged with in the City of Asbury Park. The largest number of charges involve aggravated and simple assault although there are many others that fall under this heading including harassment, terroristic threat, bias intimidation, resisting arrest and criminal mischief. If you were arrested and charged with any type of Asbury Park assault offense, selecting the right defense attorney can make all the difference in the outcome of your case. Criminal lawyers who are skilled and highly experienced in defending assault charges in Asbury Park Municipal Court and the Monmouth County Superior Court are going to provide the best chance of a favorable result.
Here at The Law Offices of Jonathan F. Marshall, our lawyers make up the largest criminal defense team in the county. We also happen to possess over 100 years of combined experience defending a wide range of disorderly persons offenses, fourth degree, third degree and second degree crimes falling under the umbrella of assault and threats. To discuss your assault case with a knowledgeable attorney at our firm anytime 24/7, contact our office in Asbury Park. Lawyers can be reached immediately by calling 732-449-2292.
Assault Charges in Asbury Park New Jersey
Assault Charges can arise in many grades and type of offense in Asbury Park New Jersey. The list of assault and threat related charges someone can face is long, including:

Simple Assault
Disorderly Conduct
Aggravated Assault
Harassment
Terroristic Threat
Bias Intimidation
Criminal Mischief
Resisting Arrest
An offense like simple assault, disorderly conduct, harassment or resisting arrest often grades as a disorderly persons offense. This level of criminal charge falls under the jurisdiction of the Asbury Park Municipal Court. A fourth degree crime for criminal mischief or aggravated assault falls outside local authority and must be dealt with at the Monmouth County Superior Court in Freehold New Jersey. The same is true for a crime of the third degree or second degree. The penalties for a fourth degree assault charge include up to 18 months in prison and a $10,000 fine. The consequences are up to 5 years in prison and a $15,000 fine for a third degree assault and 5-10 years in prison and a $150,000 fine for a second degree assault.
Assault Lawyer in Asbury Park New Jersey
If you are looking for an assault lawyer in Asbury Park, we definitely have the skills that you need. Our attorneys have over a century of experience defending an assortment of assault charges including harassment, terroristic threats, bias intimidation and resisting arrest. To learn what a seasoned attorney our our staff can do to help you avoid a conviction in Asbury Park Municipal Court or at the Monmouth County Superior Court, contact our office in Asbury Park any time of day or night. An attorneys is available to assist you immediately.
Additional Asbury Park Resource Pages & Posts That You May Want To Review