Former Prosecutors Who Are Ready To Defend You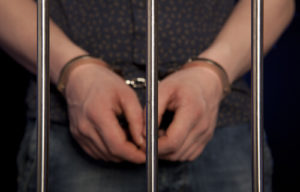 When someone acts in a manner that police find to be overly aggressive or unruly, you can expect a disorderly conduct charge to be filed. Asbury Park certainly falls within this description, especially when it involves alcohol related activities within the City at the beach, a concert, or at establishments like Brickwall Tavern, Bond Street Bar, the Stone Pony or Wonder Bar. If you were charged with disorderly conduct in Asbury Park NJ, whether it was for use of profane language, tumultuous behavior, public intoxication or anything else, our attorneys can assist you. We are a team of 8 defense lawyers, many of whom are former area prosecutors, who possess the knowledge and experience in Asbury Municipal Court to yield success. The overwhelming probability is that we can assist you in averting an Asbury Park disorderly conduct criminal conviction and this is an outcome that is essential if you want to negate a criminal record. Call us for the representation you are seeking.
Charged With Disorderly Conduct In Asbury Park
The New Jersey disorderly conduct law basically sets forth to categories of behavior that can result in a Asbury Park disorderly conduct violation. The first variety of disorderly conduct under 2C:33-2 involves improper behavior. An individual can violate the statute in Asbury Park if they engage in conduct intended or which recklessly causes public inconvenience, annoyance or alarm. Conduct falling within this provision includes behavior that is fighting, threatening, violent, tumultuous, hazardous or dangerous. Use of offensive language is the second category of disorderly conduct you may face in Asbury Park Municipal Court. Words and profanity will constitute a violation of N.J.S.A. 2C:33-2 where they are are in a public place, with a purpose to offend, and are unreasonably loud, or offensively coarse or abusive. For purpose of the statute, "public" means any location, including facilities, schools, or places of business, where members of the public or a substantial group has access. A N.J.S.A. 2C:33-2 conviction results in punishment as a disorderly persons offense. On top of a criminal record that can cause issues in your life, there is a fine as high as $1,000 that may be imposed. In addition, the Judge presiding over the City of Asbury Park Municipal Court can sentence you to up to 6 months in jail. These are the primary statutory penalties although the court is also free to order probation, community service, counseling and other conditions.
Disorderly Conduct Attorney in Asbury Park
We are often approached by individuals who have already resolved their disorderly conduct charge in Asbury Park. They mistakenly thought that they could plead guilty and that the ramifications would be nothing more than payment of a fine. Frequently the person is a young adult who failed to think through the fact that they would have a criminal record or perhaps they just didn't realize that this was a consequence. Irrespective, a silly lapse in judgment has now affected their live in a substantial way, impacting their ability to obtain employment, etc. Don't not let this happen to you if you were arrested for acting disorderly in Asbury Park or another offense like simple assault or resisting arrest. Our staff has the ability, in all likelihood, to reach a result that averts a record and other punishments that apply under N.J.S.A. 2C:33-2. Our firm is available to discuss your Asbury Park Municipal Court matter immediately.
Related Asbury Park Pages: