Arrested For Aggravated Assault In Howell NJ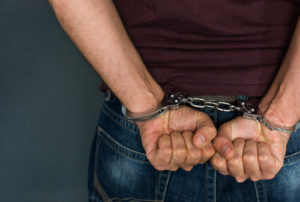 As one of the largest and most populated towns in Monmouth County, Howell Township NJ have many aggravated assault arrests. Sometimes charges like these are the result of a family fight, altercation with a neighbor or confrontation at a party, but irrespective the result is the same if someone sustains significant bodily injury — an aggravated assault charge. For anyone faced with an aggravated assault offense for causing significant bodily injury to another, the situation can be overwhelming. A conviction will result in a felony criminal record and the potential for a long state prison sentence. Consequences like these dictate that you do your research thoroughly, educate yourself about the law, and find the attorney who will provide you with the best chance of winning case. Our lawyers represent individuals arrested for aggravated assault throughout Monmouth County including in Wall, Middletown, Howell, Ocean, and Manalapan. We have considerable experience, in fact, over 100 years between all seven of us, defending individuals against felony offenses like aggravated assault at the Superior Court in Freehold NJ. Call us anytime 24/7 to speak to one of our former prosecutors over the telephone or to schedule a free initial consultation in our Red Bank Office or Freehold Office.
New Jersey Aggravated Assault Law: Causing Significant Bodily Injury To Another
An individual commits aggravated assault under N.J.S.A. 2C:12-1(b)(7) if he/she attempts to cause significant bodily to another person or purposely, knowingly or recklessly, under circumstances manifesting extreme indifference to the value of human life, causes significant bodily injury. For purposes of this offense, "significant bodily injury" is defined as "bodily injury which creates a temporary loss of the function of any bodily member or organ or temporary loss of any one of the five senses." A violation of this section is a third degree crime and obviously represents a more favorable result for someone charged with second degree aggravated assault charge for causing serious bodily injury. What differentiates the offenses is that a higher standard of proof, evidence of serious bodily injury, is required for a second degree whereas significant bodily injury is only required here. Third degree aggravated assault for attempting or causing significant bodily injury results in 0-5 years in prison with a presumptive sentence of 3-5 years. The court may also impose a fine that can reach $15,000.
Tinton Falls Aggravated Assault Attorneys for Causing Significant Bodily Injury
The attorneys at our firm, the Law Offices of The Law Offices of Jonathan F. Marshall, have defended many assault charges arising in Tinton Falls, including both aggravated and simple assault. We have defended many cases of this nature in Tinton Falls Municipal Court, at the Freehold Superior Court, and in local courts like the one in Manasquan, Belmar, Long Branch, Lake Como and West Long Branch. Our attorneys have the knowledge and practical experience, including decades appearing in the court within the county, to effectively litigate on your behalf. To discuss the specifics of your case and what we can do to assist you, call our Freehold Office or Red Bank Office now. A lawyer is available 24/7 to assist you.