New Jersey Law That Applies To Harassment Charges in Monmouth County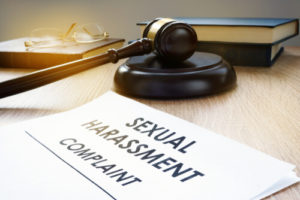 If you have been charged or arrested for harassing someone, the law that applies to this accusation is N.J.S.A. 2C:33-4. This statute applies to all harassment charges filed in the state including those filed in towns like Upper Freehold, Oceanport, Little Silver, Farmingdale, Interlaken or Union Beach. If you have been charged with this offense, you are undoubtedly interested in knowing what is necessary under this law in order to establish a violation. The following is a complete copy of the law.
2C:33-4. Harassment
Except as provided in subsection e., a person commits a petty disorderly persons offense if, with purpose to harass another, he:
a. Makes, or causes to be made, a communication or communications anonymously or at extremely inconvenient hours, or in offensively coarse language, or any other manner likely to cause annoyance or alarm;
b. Subjects another to striking, kicking, shoving, or other offensive touching, or threatens to do so; or
c. Engages in any other course of alarming conduct or of repeatedly committed acts with purpose to alarm or seriously annoy such other person;
A communication under subsection a. may be deemed to have been made either at the place where it originated or at the place where it was received.
d. (deleted).
e. A person commits a crime of the fourth degree if, in committing an offense under this section, he was serving a term of imprisonment or was on parole or probation as the result of a conviction of any indictable offense under the laws of this State, any other state or the United States.
For further assistance with a pending harassment charge, call our Red Bank Office, Freehold Office or Wall Township Office for a free initial consultation.