Call The Law Offices of Jonathan F. Marshall, 1901 Surf Avenue, Belmar, at 732-681-0080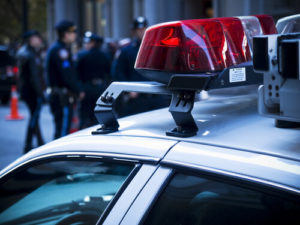 Belmar happens to be a hotbed for simple assault charges in Monmouth County. The primary reason is the influx of college and young adults during the summer months and all the partying that comes with this crowd. Whether its the result of a fight at the beach, D'Jais, the Boathouse, 9th Avenue Pier or any other circumstance, including domestic violence, law enforcement treats this violation very seriously. None of the players in Belmar Municipal Court appreciate incidents of violence and do whatever they can to deter protagonists of this type of behavior. Imposing punishment in the form of fines, a criminal record and even jail is the primary device used by the judge and prosecutor to achieving this objective. If you have been charged with simple assault in the Borough of Belmar, the best way to counteract these efforts is to hire the most experienced and skilled attorneys you can find.
Our criminal defense firm is the largest in the region (and probably the state) and has lawyers on staff that are former prosecutors in Monmouth County. Our team, which includes eight, has been defending offenses in this jurisdiction for over 100 years. We have successfully represented countless individuals charged with simple simple, disorderly conduct, and other Belmar violations. An attorney on our staff is prepared to provide a free consultation to discuss how we can help you avoid a conviction in your case. To speak to any attorney immediately or to set up an appointment in our Belmar Office, call 732-681-0080.
Simple Assault Charge in Belmar New Jersey
Simple assault is a disorderly persons offense. The municipal court in Belmar has limited jurisdiction to deal with this charge and others falling within this grade like obstructing the administration of law and resisting arrest. The court does not possess authority to preside over indictable crimes such as aggravated assault. These are felony charges that can only be handled at the Monmouth County Superior Court. Accordingly, your case will not be decided in Belmar if you were arrested on a fourth degree, third degree or second degree crime, for example, where the assault was allegedly on a police officer or resulted in significant or serious bodily injury to the victim.
Assuming your charge in Belmar NJ is limited to a disorderly persons offense for simple assault, you face the possibility of a conviction under N.J.S.A. 2C:12-1. This violation is considered a misdemeanor but nevertheless results in serious penalties and consequences. You will be subject to fines and financial assessments that can exceed $1,000, the possibility of being placed on probation and even incarceration at the Monmouth County Jail for up to six (6) months. A conviction will also result in a criminal record that cannot be removed unless certain conditions for expungment exist including at least five (5) years has elapsed since completion of all conditions of your sentence (e.g. paid fines, completed probation, etc.).
Belmar Simple Assault Lawyer
The ramifications if you are found guilty of a Belmar simple assault can obviously be significant. Our firm can help you avert an unfavorable outcome and achieves an acquittal in the vast majority of 2C:12-1 cases that we handle in the borough. Sometimes this goal is reached through an outright dismissal, a downgrading of the offense to a municipal ordinance which negates a record or by obtaining a conditional dismissal. Irrespective, our Belmar Criminal Attorneys have a track record of success in this venue. A simple assault lawyer at our firm is available immediately at 732-681-0080 to discuss the particulars of what we can do to help you. Give us a call.