Attorneys in our Belmar Office Are Ready To Assist You At 732-681-0080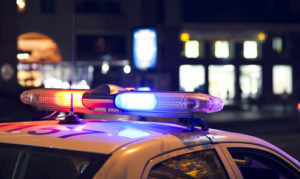 Lake Como has more than its share of simple assault offenses in Monmouth County. The number of individuals charged with this violation is in fact somewhat staggering when you consider that this borough only measures about .26 square miles and has 1,759 residents. The clear explanation for the high amount of simple assault arrests is the concentration of alcohol consumption and young adults in the community, especially during the summer at the Jersey Shore. If you were arrested and charged with simple assault in Lake Como, our attorneys possess the tools to assist you. Our firm, The Law Offices of Jonathan F. Marshall features several former prosecutors in the county and also represents the largest criminal defense team in the region. We have been successfully appearing in Lake Como for decades and are prepared to invest our resources so that you achieve a favorable outcome. To speak to a Lake Como Criminal Attorney at our office, call us anytime 24/7 at 732-681-0080.
Simple Assault Offense in Lake Como New Jersey
If your complaint includes a charge for simple assault under N.J.S.A. 2C:12-1, your case will be heard in its entirety in Lake Como Municipal Court. If your complaint includes allegations that you committed an indictable offense of any nature, however, the matter will be referred to the Monmouth County Superior Court for handling. The reason is because the jurisdiction of the municipal court is limited to traffic, DWI, ordinance violations and disorderly persons offenses. A second degree, third degree or fourth degree crime like aggravated assault falls outside of the court's authority. Assuming that you are not confronted with such a circumstance, there are a few things you undoubtedly want to know about a Lake Como Simple Assault offense.
N.J.S.A. 2C:12-1 provides that you may be convicted in Lake Como for simple assault under two circumstances. The first way is if you purposely or recklessly cause bodily injury to another. "Bodily injury" is defined under New Jersey Law as pain or impairment of body function to any degree whatsoever. The second manner in which you can be found guilty of a Lake Como simple assault is if you purposely attempt to cause bodily injury to another. A conviction for either variety of this charge is the equivalent of a misdemeanor. You will have a criminal record, be exposed to fines and court assessments exceeding $1,000, sentenced to a period of probation and/or sent to jail for up to six months.
Lake Como Simple Assault Attorney
It is unfortunately often the case that someone accused of simple assault feels it is unnecessary to hire an attorney only to find out just how serious the matter is when it is too late. Do not put yourself behind the eight ball especially in view of the fact that our lawyers escape a conviction in almost all Lake Como simple assault cases. It is therefore clearly in your best interests to pick up the telephone an speak to a lawyer at our firm. Call our Belmar Office anytime of day or night for assistance at 732-681-0080.