Eatontown NJ Criminal, DWI and Traffic Lawyers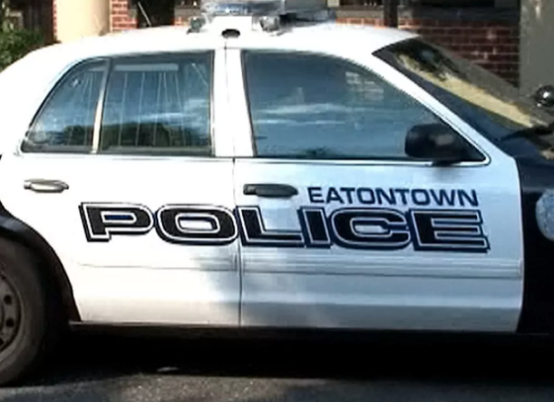 If you have been charged with any sort of offense in Eatontown NJ, your best course of action is to seek immediate legal assistance from an experienced attorney at the Law Offices of Jonathan F. Marshall. The town that is best known as the home of Monmouth Mall and Fort Monmouth, is no slacker when it comes to prosecution of criminal charges and serious motor vehicle violations such as shoplifting, DWI, simple assault, cocaine possession and harassment. If you want to escape the ramifications of penalties that can often include a suspension of your license, significant fines and even jail, you need proper representation from a highly skilled criminal defense attorney.
The lawyers at our firm have been serving Eatontown and those accused of a wide variety of charges like shoplifting, prescription drug possession, lewd conduct, disorderly conduct , simple assault, harassment and DWI for over two decades now. In fact, the Eatontown Municipal Court and police department is less than a few miles from our office and has led us to defend as many as a thousand cases arising out of the town in the last 20-30 years. To speak to a criminal attorney at our firm, including one of our former prosecutors, call us at 732-450-8300. Consultations with the lawyers on our staff are free so do not hesitate to contact us.
An Accomplished Eatontown NJ Criminal Defense Attorney Is Ready To Discuss Your DWI Charge
The Borough of Eatontown has historically been tough on DWI and DUI enforcement. In the past, it has not been unusual for the Eatontown Police Department to issue 100 or more DWI/DUI summonses in a year. While the totals have lagged a bit recently at 54 for the twelve months ending June 2014, it is clear from the statistics for the subsequent six month period that driving while intoxicated arrests in Eatontown are back to their normal level. If you were arrested for a DUI or driving under the influence of drugs, you face significant penalties in Eatontown Municipal Court whether it is your first, second or third offense. For a first offense, the suspension ranges from 3 to 12 months and it is even worse for a second and third offense at 2 and 10 years, respectively. The financial consequences of a conviction are likewise severe with thousands of dollars in annual surcharges, fines, and escalating insurance costs. There is even a mandatory jail sentence for a second or third offense. The positive news is that our Eatontown NJ DWI attorneys have a much better success rate than you might expect in obtaining dismissals than most anticipate.
Eatontown Municipal Court Information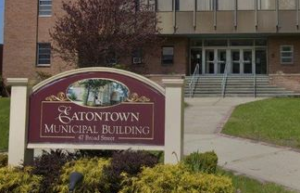 Address: 556 Tinton Avenue, Tinton Falls, NJ 07724
Telephone Number: 732-389-7612
Office Hours: M, W, Th, F from 8:30AM to 4:30PM
Judge: Honorable Susan Clark, J.M.C.
Prosecutor: Sean Kean, Esq.
Court Administrator: Stacy Kitson
Court Sessions: Thursday at 8:30AM
Criminal & Traffic Charges in the Borough of Eatontown
The entity that oversees all of the municipal courts in New Jersey compile data on the criminal, DUI and motor vehicle charges filed in each town. The last annual period reported was for July 2013 through June 2014. During this period, 544 indictable offenses of the first degree, second degree, third degree or fourth degree were filed in Eatontown. All cases involving distribution of heroin, marijuana, prescription drugs, cocaine and other forms of CDS fall within this felony category as well as all sex crimes and weapons offenses. Charges of this nature must be referred to the Monmouth County Superior Court for handling. The Eatontown NJ Municipal Court has jurisdiction to deal with, as stated previously, disorderly persons offenses and also traffic tickets. There were 7,459 summonses issued for driving while suspended, reckless driving, possession of CDS in a motor vehicle and other motor vehicle infractions filed over the reported period.
Eatontown Criminal Attorneys
As the largest defense firm in the county with its main office just a few miles from Eatontown, we have defended many clients over the years in cases arising in this borough. Some have been basic municipal court cases and others extreme crimes involving drug distribution, assault, and other felonies. Irrespective of the nature your arrest in Eatontown, we are confident that we are equipped to competently represent you. Call our attorneys at 732-450-8300 for immediate assistance at 24/7. One of the Eatontown Criminal attorneys at our firm will gladly give you their time.
Related Eatontown NJ Resources