Resident of Manasquan & Former Monmouth County Municipal Prosecutor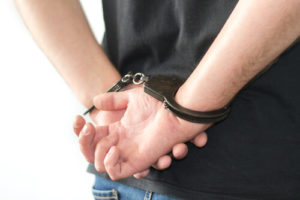 With popular jersey shore bars like the Osprey, Leggetts, and O'Neills located within Manasquan, there is a significant opportunity for disorderly conduct charges in the borough. Indeed, we have handled hundreds of offensive language, public intoxication, urinating in public and disturbing the peace, related offenses in Manasquan Municipal Court. This charge can come in the form of a disorderly persons offense or as an ordinance violation. If you were arrested or charged with disorderly conduct in Manasquan, our lawyers have the experience and know how to guide you through this difficult time. The following is a summary of the important things you need to know about a Manasquan disorderly conduct offense.
Ordinance Violation Under Section 3-19
Like many shore towns, the Borough of Manasquan has adopted several ordinance violation offenses under its local municipal code. While a violation of an ordinance is not a crime, the fines and other penalties levied for these infractions can be extreme. Our lawyers have been routinely appearing in Manasquan Municipal Court for twenty (20) yeras and almost always reduce and/or eliminate these charges and penalties. The more common ordinance violations are:
3-19.2. House of Ill Fame
3-19.4 Offensive Language in Public Places Prohibited
3-19.5 Offensive Language in Quasi-Public or Private Places
3-19.6. Nudity, Indescent Exposure and Urinating in Public Prohibited
3-19.7 Disturbing the Peace Prohibited
A violation of any of these ordinances results in fines (e.g. we have seen them as high as $5,000), possibility of jail and an infraction that cannot be expunged for at least two (2) years. Our attorneys can definitely assist you in reducing or eliminating these ramifications.
N.J.S.A. 2C:33-2 Offense
The police in Manasquan can also file a disorderly conduct charge under the NJ Disorderly Conduct Law, 2C:33-2. A full discussion of this offense is contained on our page for Disorderly conduct. The gist of this law is to prohibit use of offensive language in a public place or to engage in improper conduct which places members of the public in risk of injury. This statute mirrors the Manasquan borough ordinance previously set forth but results in much more severe penalties. The primary distinguishing characteristic in this regard is that a conviction under N.J.S.A. 2C:33-2 can result in a county jail sentence of up to six (6) months. There is also a resulting criminal record that cannot be removed for at least five (5) years.
Manasquan Disorderly Conduct Lawyer
A common mistake made by those arrested or charged with disorderly conduct in Manasquan is to assume that the offense is something that is easily handled without a lawyer. This is an erroneous assumption that is often revealed when it is too late. You do not need a criminal record, thousands in fines and sanctions nor to expose yourself to the risk of jail. Our attorneys have been appearing in the borough municipal court for decades and our staff even includes present and/or former residents of Manasquan. We have the skills necessary to effectively defend your disorderly conduct charge, as well as a companion Simple Assault Offense in Manasquan or a Manasquan Resisting Arrest Violation. Give us a call at 732-450-8300 and a lawyer at The Law Offices of Jonathan F. Marshall will be happy to advise you as to how we can help.